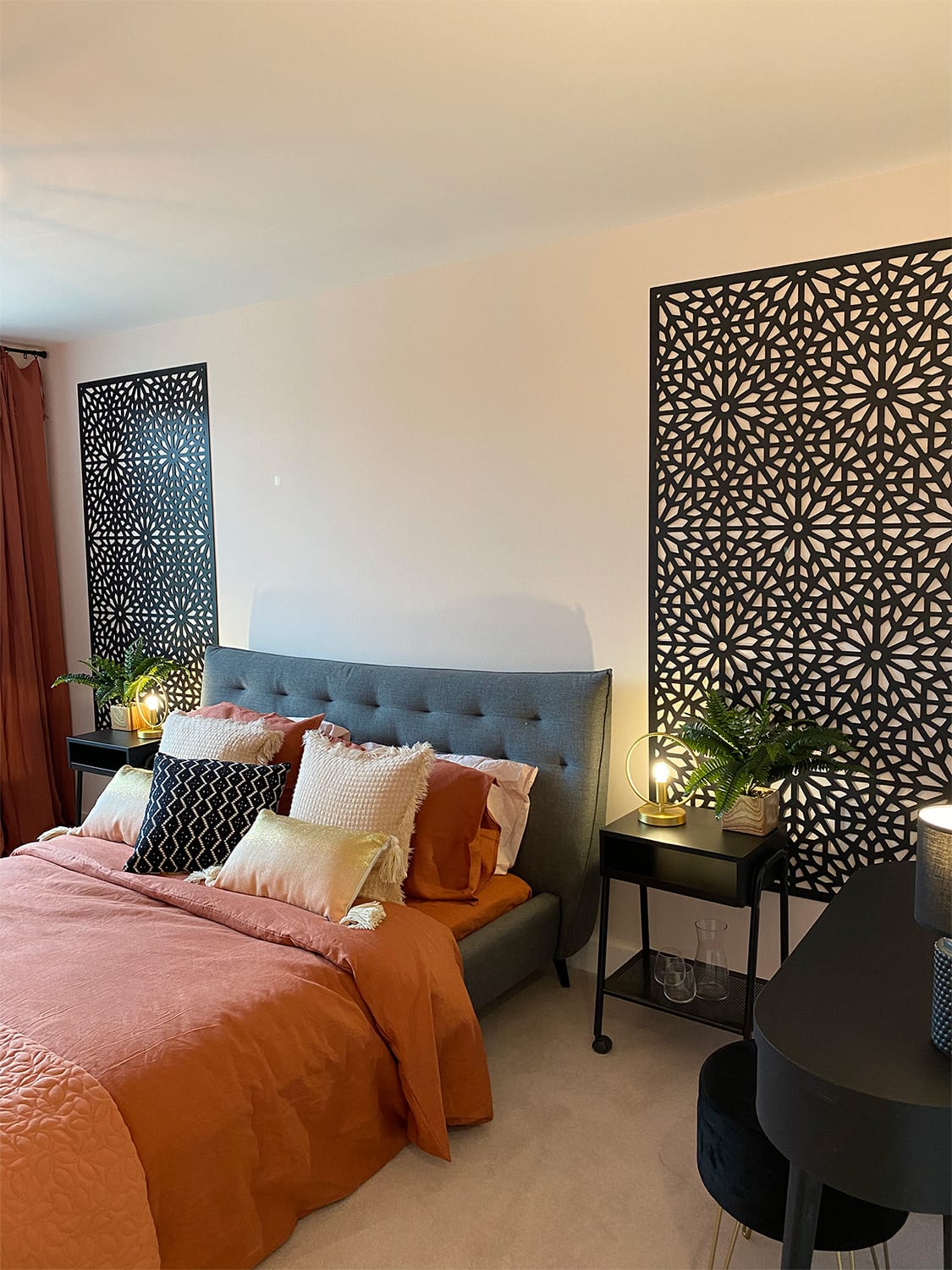 Show Home – Master Bedroom
To design a luxury master bedroom (with a built-in dressing room). Decorate & furnish to allow the buyer to see the potential of how a house can feel like a home. It is extremely important to create an aspirational lifestyle that viewers can buy into and want to be a part of. The developers will expect the room to be superbly styled with sophisticated soft furnishings objects & artwork thoughtfully curated and placed. The clientele will expect space that are:
Aspirational
Contemporary
Sumptuous & luxurious
Exclusive
Budget: £1500 (including electrician)
Time: 2 x 10 hours
Contemporary pale pink with accents of black

Added character with beading detail

Create a sense of luxury getaway

Hotel bedroom vibes

Earthy tones to celebrate the view & location

A balance of new & old
A sophisticated bedroom with a soothing colour palette and a feeling of calm and escapism. A bedroom that maximises on space for relaxing, dressing & pampering. The otherwise blank and plain box of this new build has been given character and charm with some simple triple beading. The detailed panels and wall of curtains add to the sumptuous feeling in the room.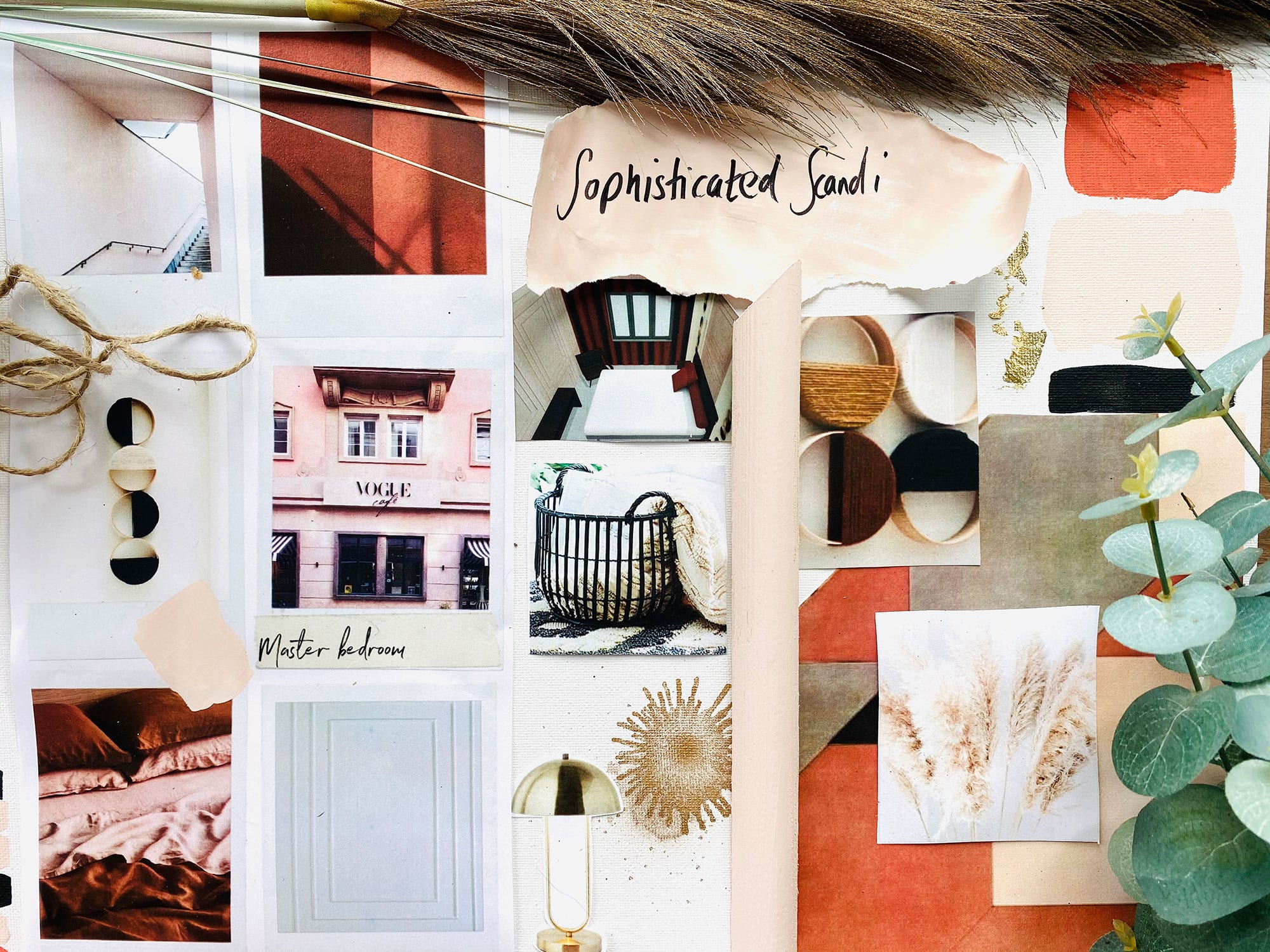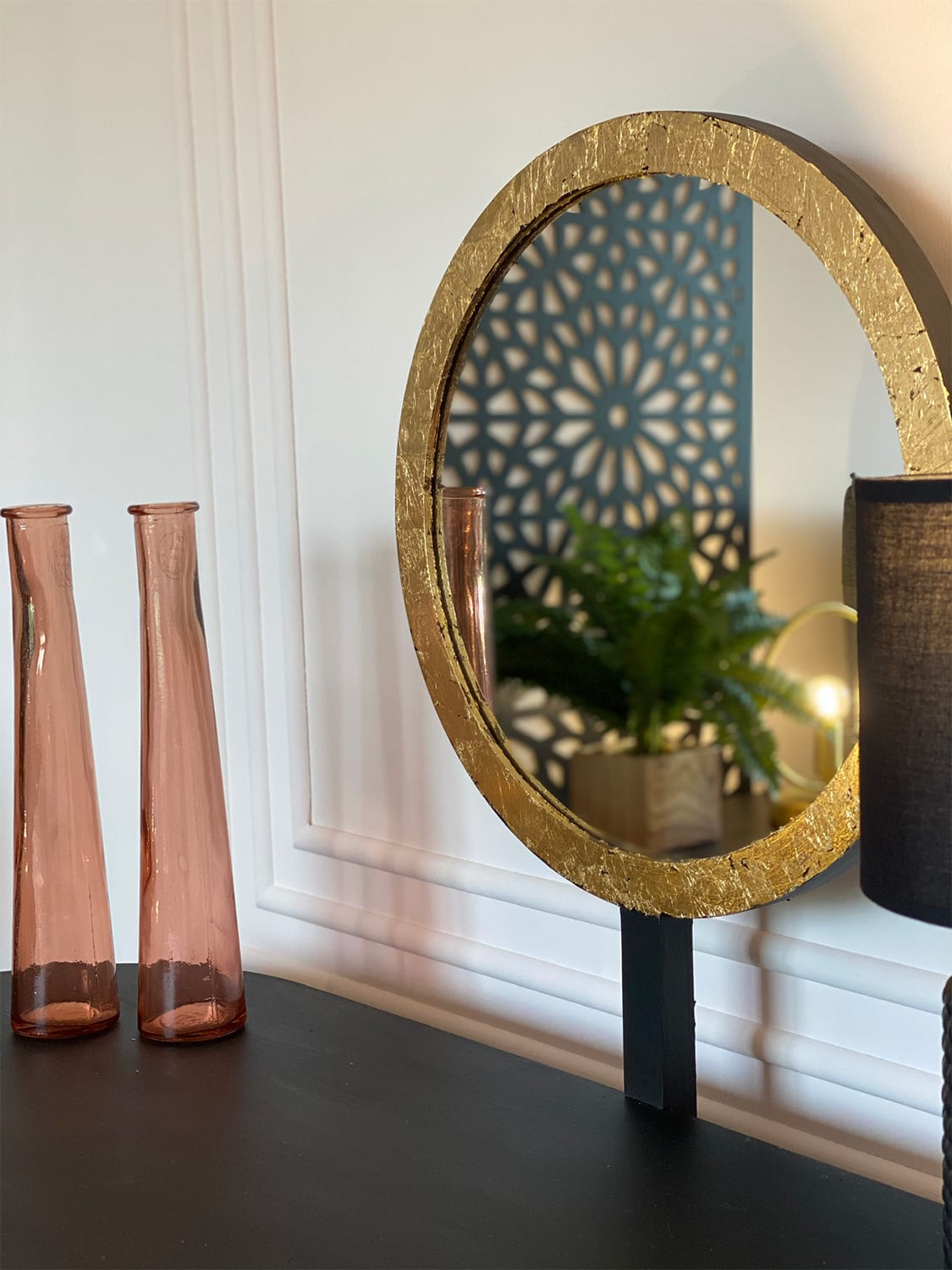 TRIPLE BEADINGBLACK ACCENTS
PALE/DUSKY PINK
TERRACOTTA TONES
NATURAL MATERIALS
DECORATIVE PANELS 
Beading – 20 x 2.4m pine beading – Marshalls – £85

Decorative Panels – Garden panels from Screen with Envy – £80 each

Bedside Tables – Ikea – £35 each

Bedside Lamps – Argos – £20 each

Terracotta Linen Curtains – La Redoute – £50

Black Console table – La Redoute – £125

Black Dressing Table – Homesense clearance dept. Painted and decorated with gold leaf

Black Rattan Lamp & Cushions – Matalan

Black Leather Mid-Century Chair – eBay

Black Pendant Lampshade – converted decorative basket from Homesense using a cord light set (£7) from IKEA