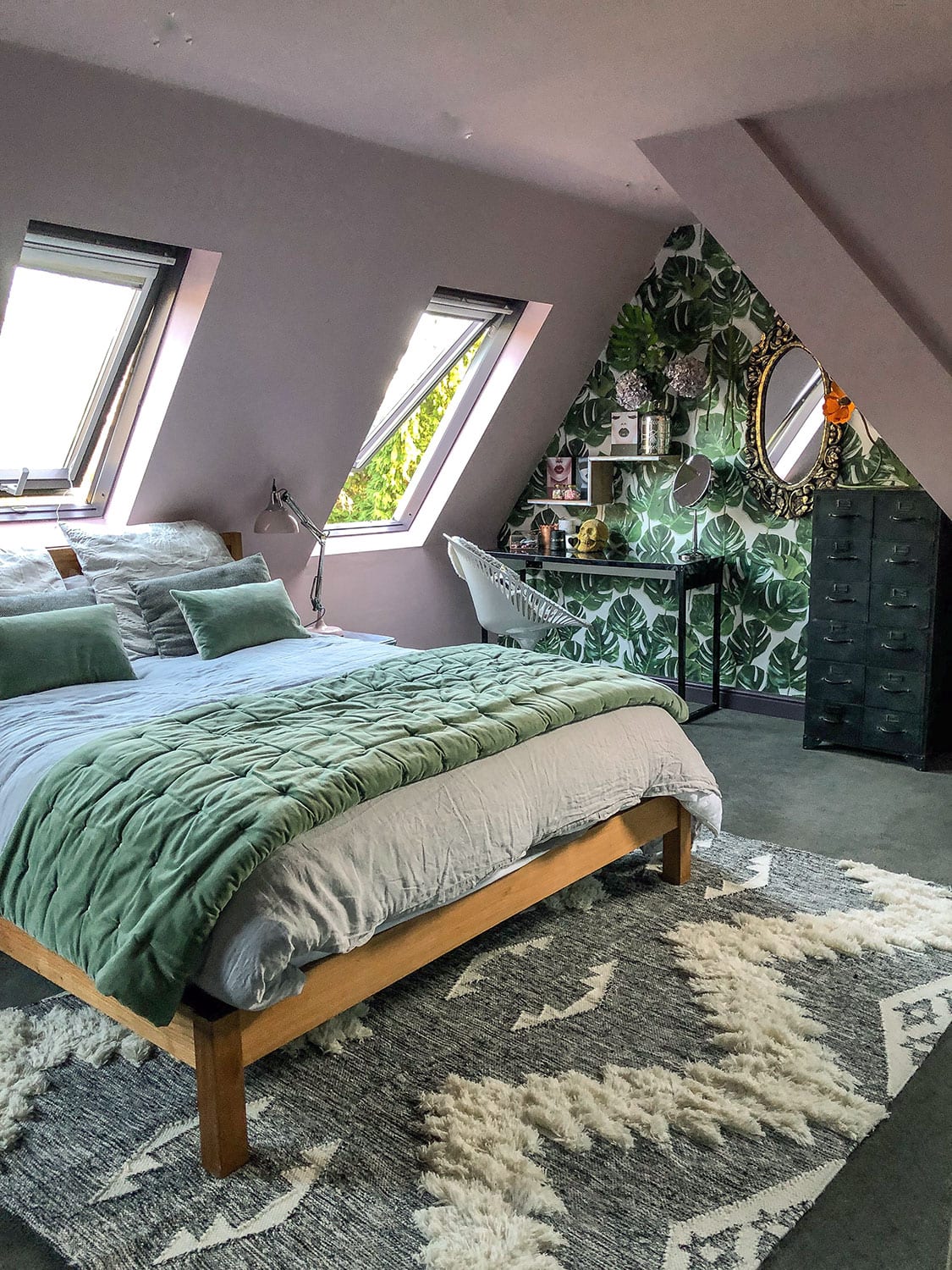 "How much can a person's surroundings influence their mood?"
I am a huge advocate of creating mood enhancing spaces and truly believe the evidence that suggests that you can impact your wellbeing and state of mind by creating joyful, calming spaces.
"Will it help children's concentration levels if parts of the room are changed – new décor, new accessories, different colours etc?"
Children respond to their environment and it certainly impact their concentration levels and productivity. Children are easily distracted so it is important to find the balance between stimulating them with colour and pattern whilst avoiding things that will take their attention away from the task at hand. If children are required to concentrate then consider a monochrome scheme that will encourage focus and assist with concentration. Also take a look at your lighting- bright overhead lights make it difficult to focus so where possible embrace as much natural light as possible and then look at softer task lighting for desks and bedsides.
"What would be the best colours / designs / patterns to keep people calm, collective and engaged in something?"
In order to create a calming environment there are no rules- it is a very personal choice and people should consider colours that bring them joy when looking for inspiration. If you are really unsure then look to nature. There are huge benefits to getting closer to nature. Being in the great outdoors has a hugely positive impact on our wellbeing so draw the outside in with colours and patterns that reflect the natural environment.
"How often do you think people should re-decorate?"
It is important to decorate to reflect your own personal taste and not recreate something you have seen or read about just to follow trends. Take inspiration and then ask yourself how to make it personal to you. Look to your wardrobe to help you see which colours you are most drawn to. Paint is the cheapest and most effective way to redecorate a space although budget wallpapers have massively improved. In terms of decorating frequency – look at the condition of your walls to determine whether it is time for a spruce up and consider alternatives to a brand new scheme with perhaps picking out some detail, having a go at some colour blocking or paint a piece of furniture to give it a new lease of life.
"Any other comments on how our environment can shape how we feel and what are important changes to consider in lockdown?"
In lockdown the focus has shifted towards our homes as our sanctuary. Our homes are currently working harder than ever for us as they become our place of work, play & rest so take some time to think about how you can zone areas in your home. Create tech and work free areas to fully switch off and relax and keep bedrooms as the ultimate sanctuary. Invest in some new bedding and layer up your bed with some lovely textures to make bedtime a joy. Throw the rule book in the bin…find new places to eat your meal- creating your own pop-up restaurant, pull a chair and side table up to a window to enjoy a view of the great outdoors and the benefits of the fresh air. Consider a sleepover in a different bedroom or even the living room to shake things up and pretend you are heading off to a boutique hotel for the night!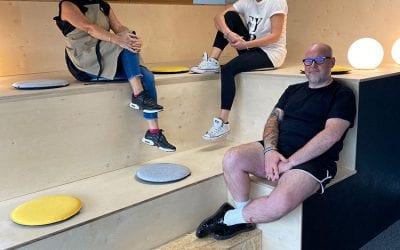 Well I don't know about you but when I saw that Offices were going to be project 2 I was surprised. It seemed, and indeed was, a massive step up from a single room in a show home.The brief was delivered to us part way through the filming of week 1 and so we all...