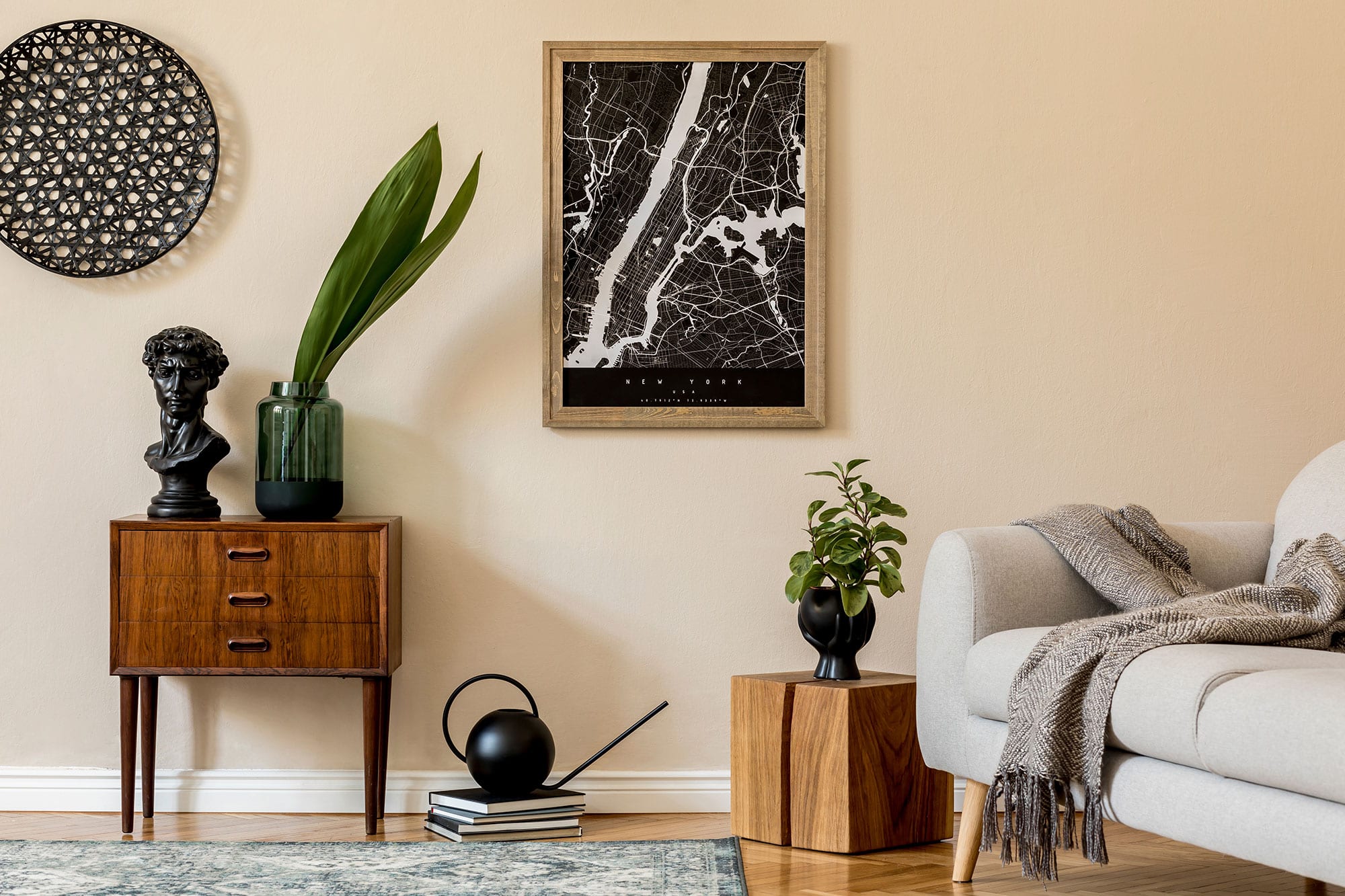 How to bring the Japandi trend into your home…
2020 has seen the emergence of a new Interior trend and it a clever fusion of two already very popular and stylish schemes. A thoughtful combination of Japanese and Scandinavian design, this trend is likely to become increasingly popular as people are attracted to its' calming & balanced aesthetic. Why not consider how you can bring some Japandi style harmony into the rooms in your home with these simple additions and styling tips?
Declutter – this trend is about simplicity and clean lines. It is a wholesome scheme that makes you feel good. Introduce more wood to your kitchen in the form of bamboo chopping boards & storage containers. Rearrange your cupboards & shelves to create order and harmony.

Introduce some black accessories to root your otherwise muted colour scheme. You could consider black lacquer trays or some monochrome tea towels.
It is easy to let the Scandinavian elements take over here as you seek cosiness in your living room so consider balancing out your sheepskins and softer tones with some real wood elements. A bamboo coffee table with some carefully selected accessories could work well

Look at your lighting. Lighting should be simple but soft. No big shades and ornate details here. Simple candlelight and lamps with clean lines and black wooden bases will work really well together
The bed linen is an obvious place to start to incorporate the Japandi trend into your bedroom. Look out for monochromatic bedding with Japanese style motifs and then layer with a softer blanket or two for that hygge vibe.

Use a neutral colour palette of earthy tones but mix in some charcoal grey or black to prevent it from looking too washed out
Plants are a key feature of this trend. Feel the benefits of introducing a plant shelf into your bathroom. Consider a bonsai tree to demonstrate a real commitment to biophilic design. Hanging plants save on space and in a natural rope planter will incorporate the Scandinavian design touches.

Introduce texture with a mixture of towels in similar muted tones and some lovely rustic baskets. Just avoid going to shabby chic with your choices – keep your choices limited to a couple of a textures and tones.

The key elements to remember, when incorporating the Japandi tend into your home are – texture, natural materials, muted tones, simple design, plants & black.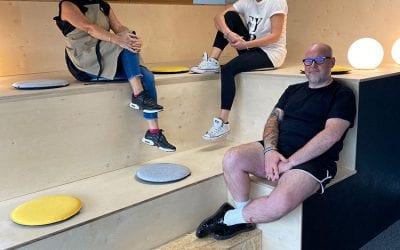 Well I don't know about you but when I saw that Offices were going to be project 2 I was surprised. It seemed, and indeed was, a massive step up from a single room in a show home.The brief was delivered to us part way through the filming of week 1 and so we all...