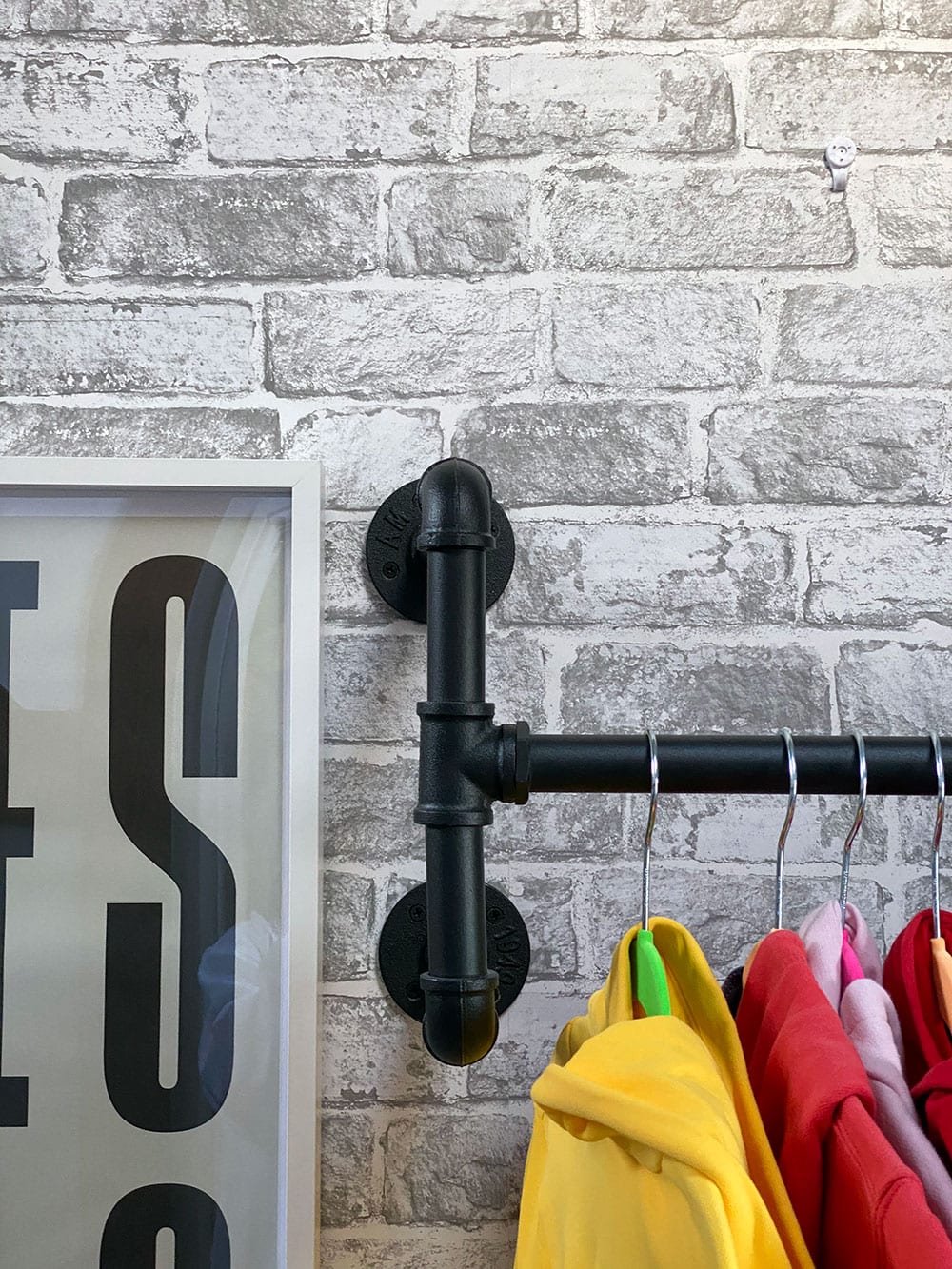 How to transform your home for £50
If 2020 was the year of lockdowns and social distancing then 2021 should be the year of hope and joy. We have all spent an increasing amount of time at home over the last year- working, playing, relaxing within the same walls with the same people. So how about some creative transformations for your new year new home? Our homes have had to deal with extra traffic and use as well as adapting for home working, home schooling, restaurant replacement and entertainment zone. Our homes need some TLC as much as we do but we don't need to spend a fortune to make an impact.
The first tip will cost you absolutely nothing- have a furniture shuffle. Take everything out of the room and start again- it will feel like a new home. This is such a fun exercise. Just because that chair has always been in that room and that picture has always been on that wall it doesn't mean it has to stay that way. Try out a different layout and feel how refreshing it is.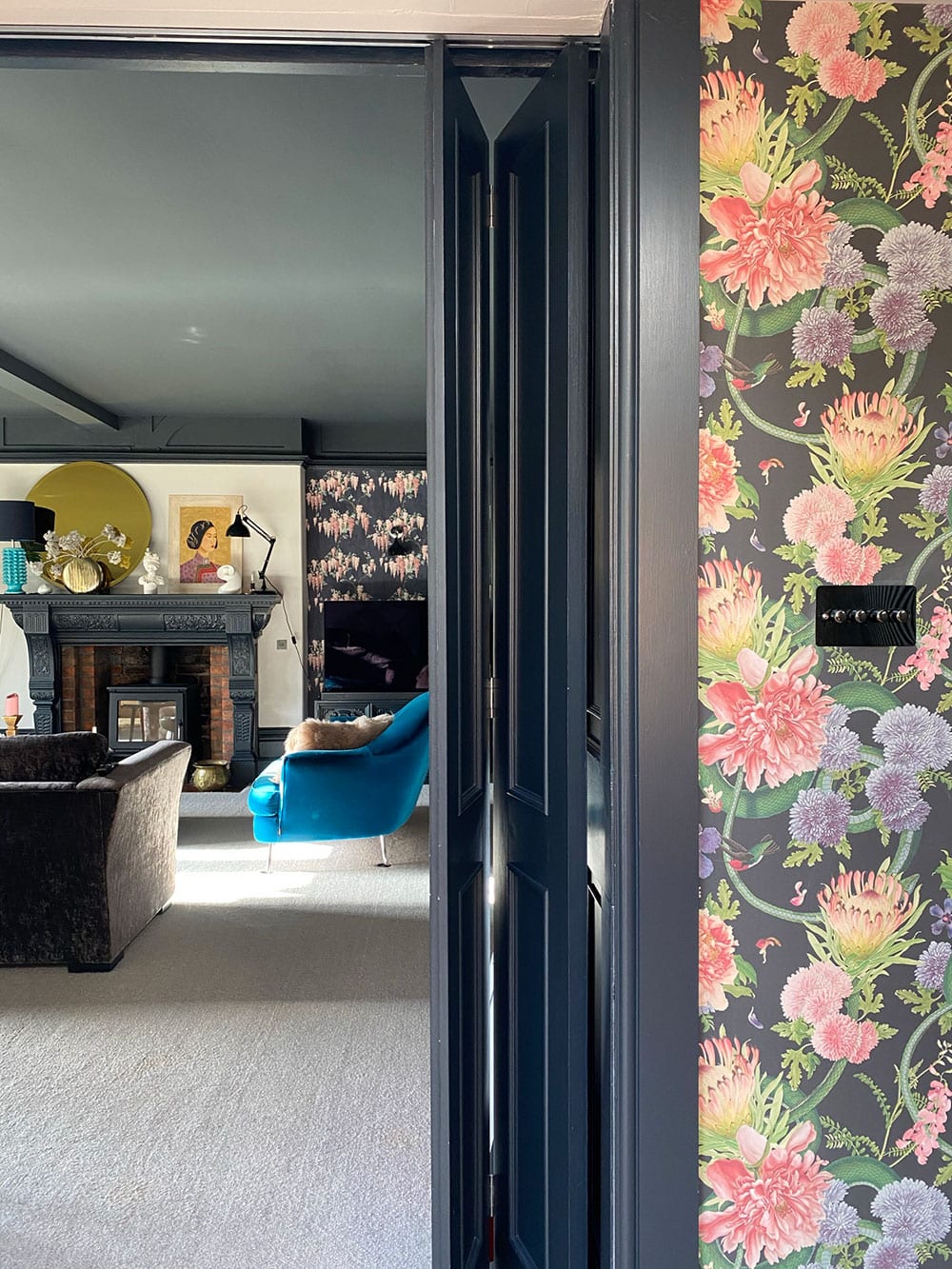 The online market places are overflowing right now with things for your home. Just as you are starting to think about a change so are plenty of others so start scrolling and see what bargains you can pick up. Don't be put off by a chair in the wrong fabric or a stained coffee table. Paint is your friend and yes you can paint upholstered furniture too- just water down any paint 50/50 and apply in thin layers.
Think about lighting each corner- fairy lights are definitely not just for Christmas so when you take them off the tree don't put them away – try arranging them around doors or pop them into a clear vase to create your own table lamp. A small table lamp on our shelves will draw your eye to your best shelf styling. Alternatively invest in some LED light strips and stick to the underside of shelves or kitchen cupboards for an atmospheric glow. Don't forget candle light- keep it simple with white candles in a variety of shapes and sizes and cover as many surfaces as you dare. A well -lit home is game changer- time to say goodbye to the 'big light'.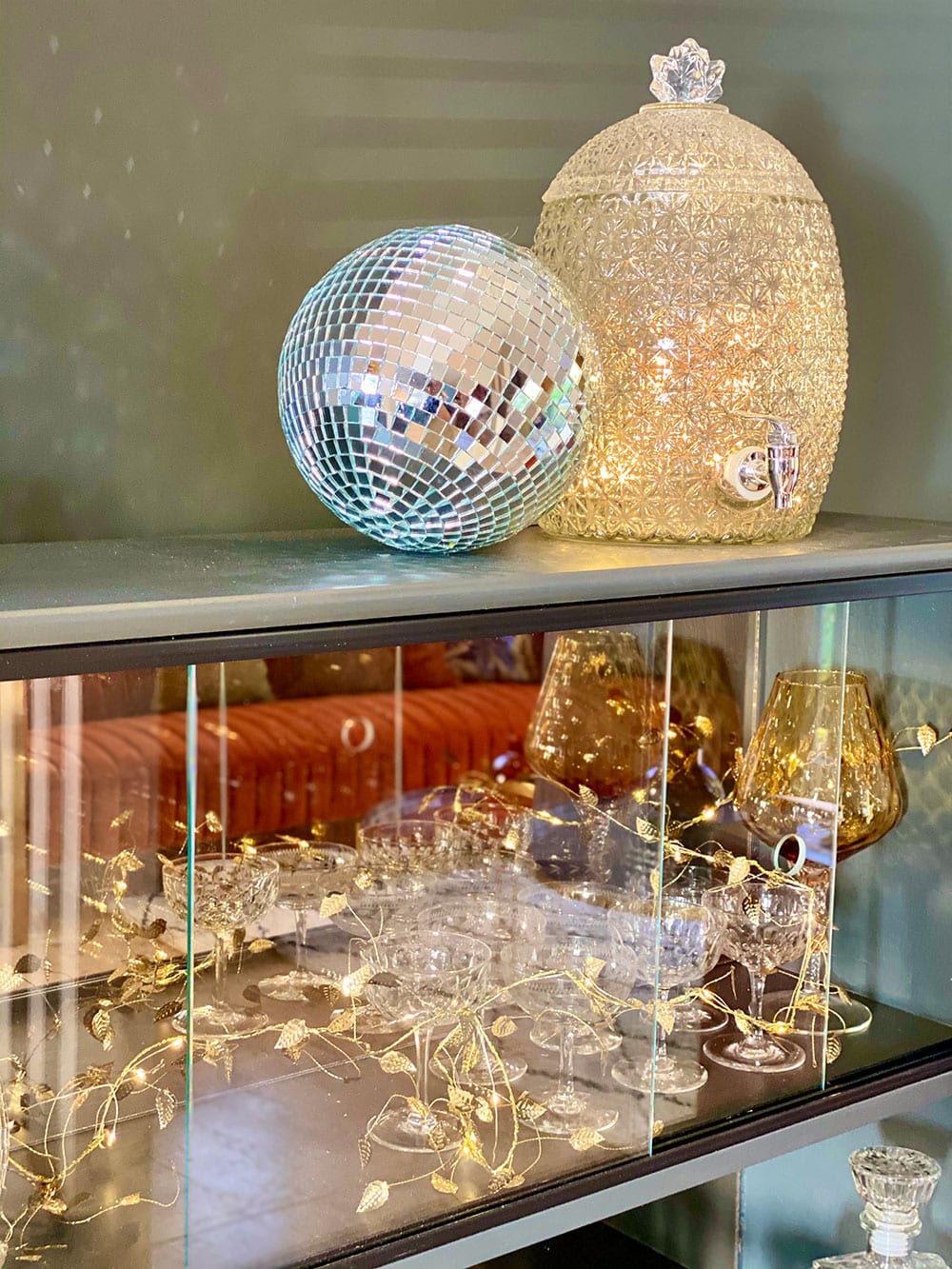 4 – Whilst we are on the subject of lighting
Swap out any bright white bulbs for warm white and see how immediately calming it is. There are some fabulous oversized bulb options available now in quirky striking shapes and warming tones, so why not ditch the lampshade and opt for a beautiful bare bulb look instead? This will instantly give your home a very on-trend and warming aesthetic.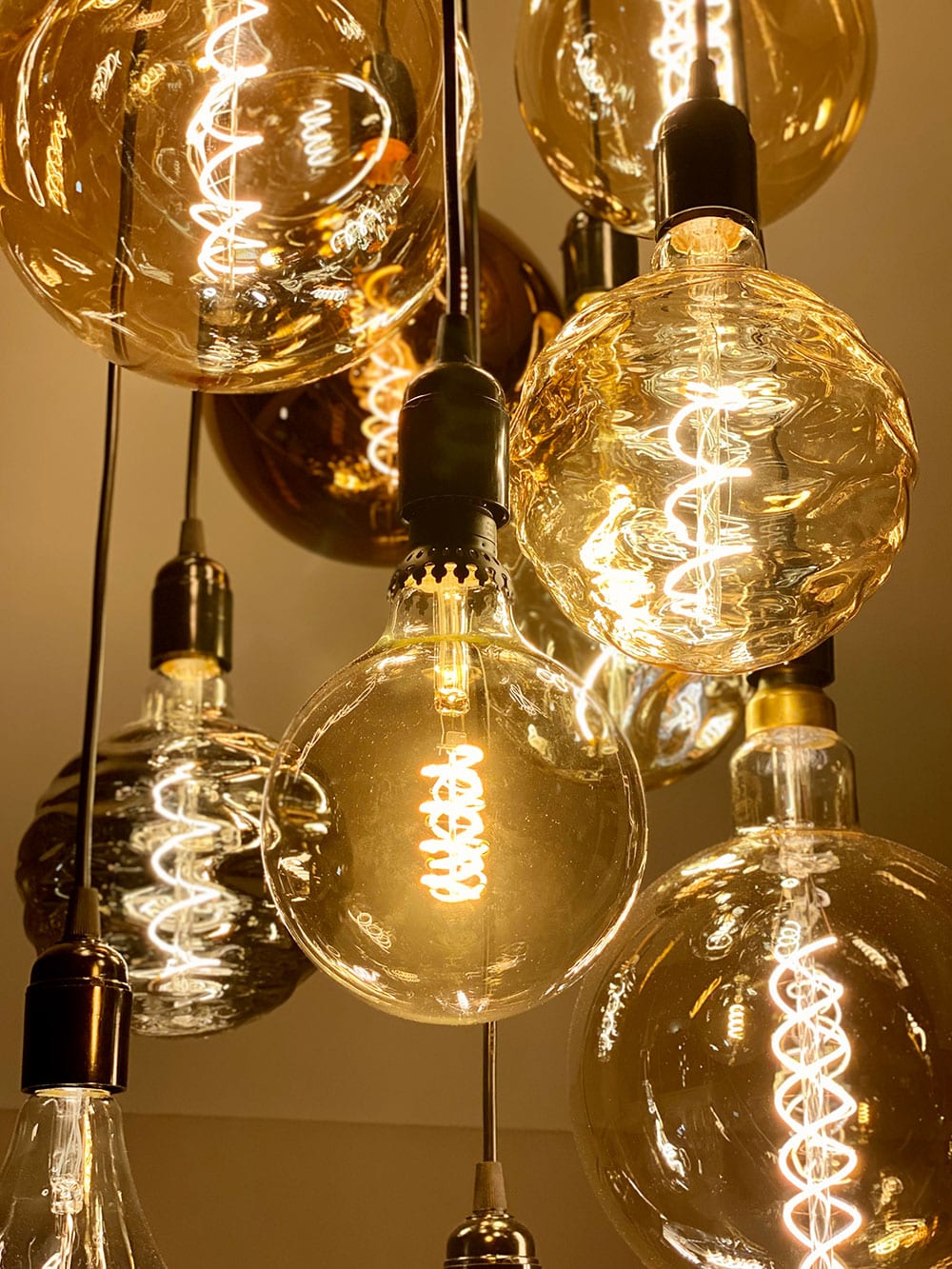 5 – Fill your home with great scent
It can change the ambience of your home in an instant. The supermarkets have some great reed diffusers which are fab alternative to the smelly candles. You could even consider making your own with some bamboo skewers and a bottle of your favourite essential oil. Have different scents for different zones and rooms. Fresh and fruity scents work well for kitchens and go for woody and oriental for the living room.
Buy some floristry foam and start to create statement floral table centres or door wreaths from garden finds – think Holly, Ivy & Laurel. Take a walk and see what you can forage. Add in some fresh flowers to change your arrangements up for different seasons. Invest in some faux flowers to give your creations a longer shelf life.Add in some battery operated fairy lights for that perfect finishing touch.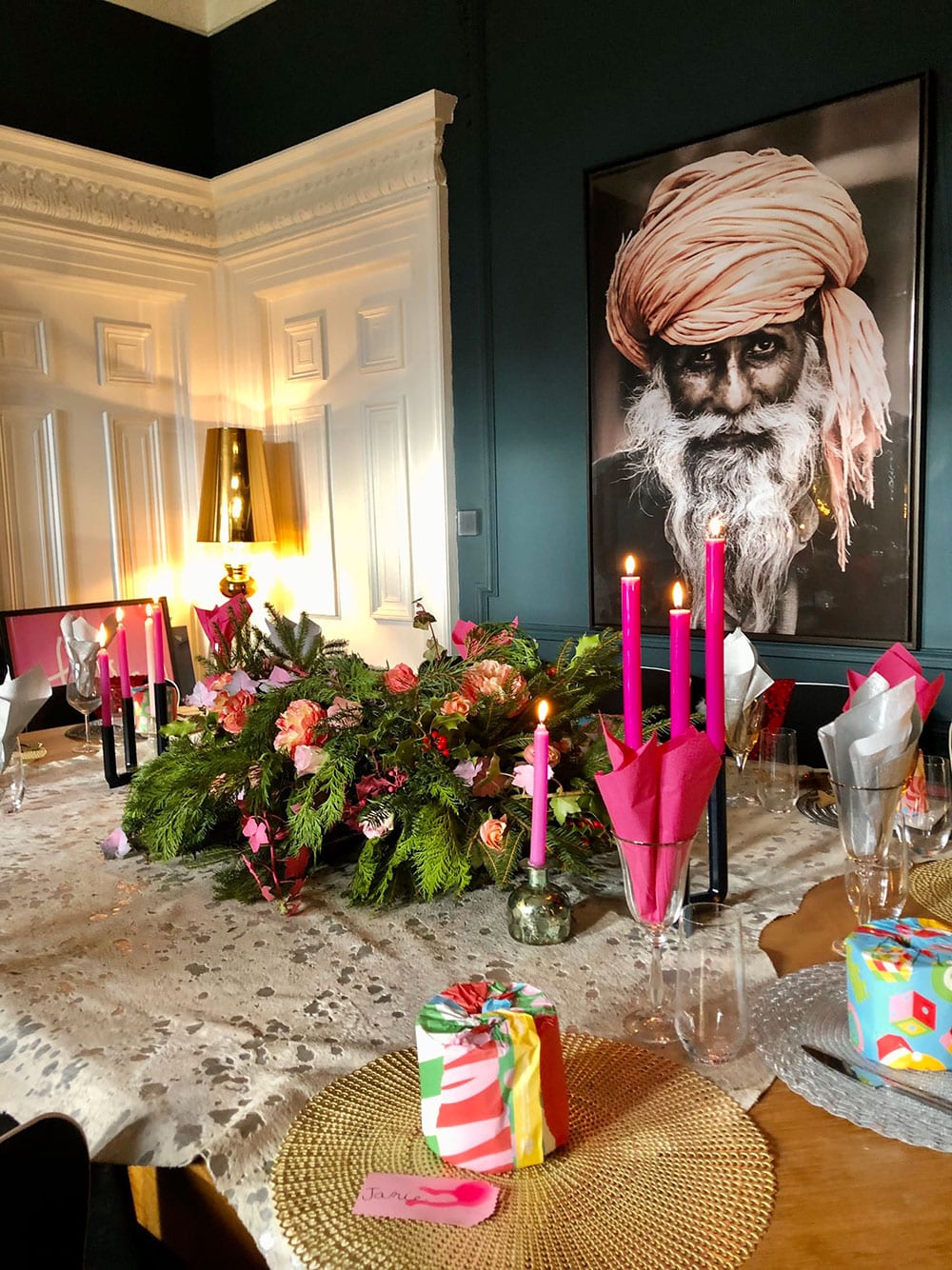 If you can't decide on a new paint colour- take a look in your wardrobe. Look for your favourite outfit and use this as you inspiration for an injection of colour into your home. We are often attracted to a very similar group of colours in our home as we are in our fashion choices. Do not be afraid to have a go at painting yourself. Start small if you are not confident. Why not consider painting the ceiling in a darker shade or match it to your walls to bring a sophisticated vibe your home?
8 – Upcycle with gold leaf
Gold and silver leaf is super easy to use and extremely transformative. For very little cost you can add a stylish metallic shine to a regular household piece. Start with something simple like a small picture frame or a canvas and then progress to furniture- maybe an old side table or add some leaf to the front edge of a shelf? This effect works particularly well to bring old terracotta plant pots back to life so you can add a little glamour to your spring bulb planting. Don't forget a lick of varnish to protect.
If you want to blow £50 on a single game-changing item, make it wallpaper. There are some incredible low cost options out there and with a dash of creative thinking a little can go a long way. Think about somewhere other than your walls to make a statement- how about behind your shelves, the inside of cupboard doors, the outside of a wardrobe or even the ceiling in your downstairs loo?-There are no rules just use your imagination and have fun!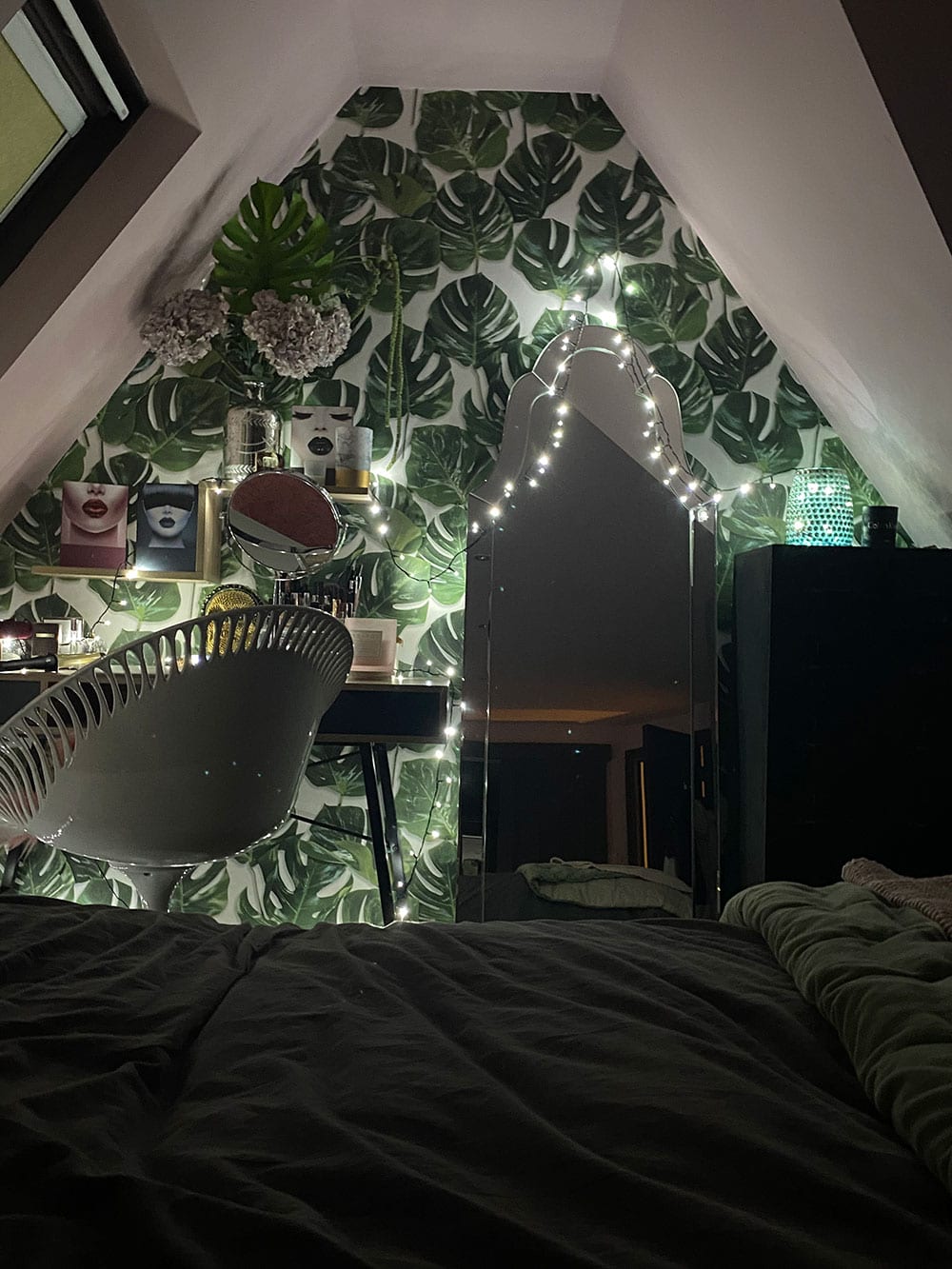 It is your new year and it is your home. Spend a few pounds and apply a bit of creativity and you are good to go. Don't forget to take pictures of the before and after so you can admire your work!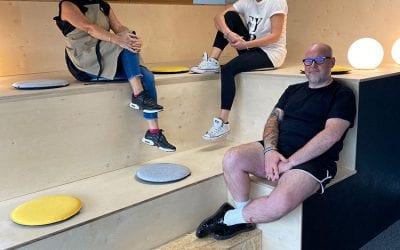 Well I don't know about you but when I saw that Offices were going to be project 2 I was surprised. It seemed, and indeed was, a massive step up from a single room in a show home.The brief was delivered to us part way through the filming of week 1 and so we all...