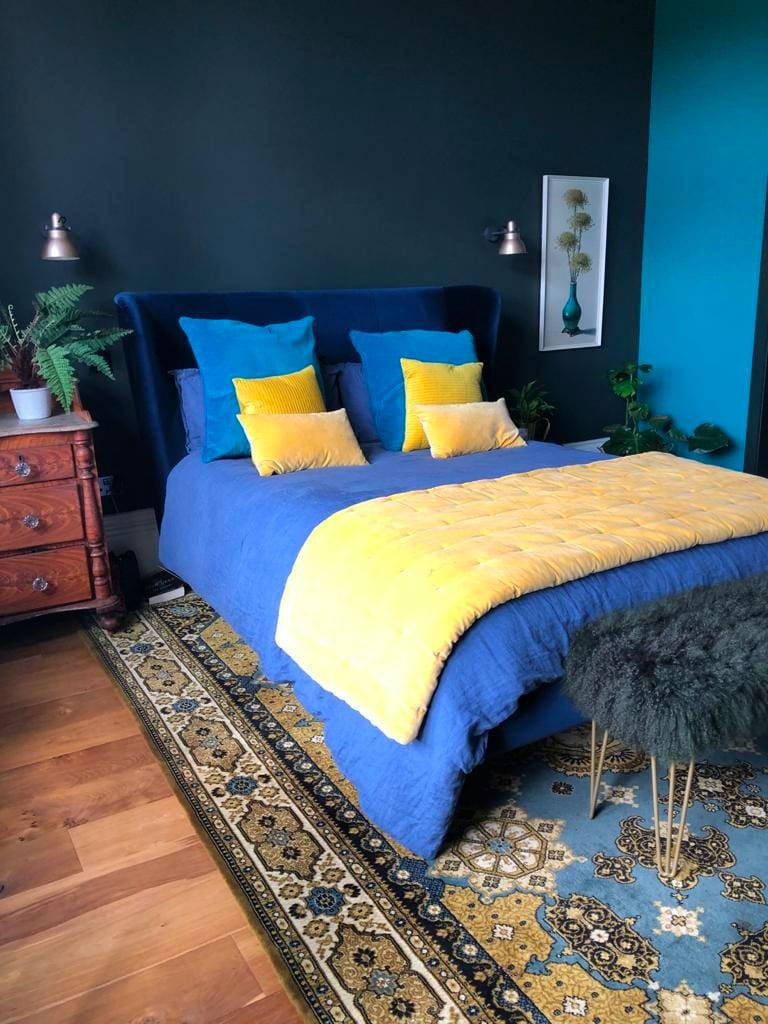 Improve your wellbeing one room at a time
I think it is fair to say we could all do with a boost to our wellbeing right now and where better to start that than in your home?
Given the increased time we are all spending in our homes, I want to encourage you all to make some small adjustments and changes to help bring you joy. Your home should be a place of sanctuary, a place you feel safe and warm. Your home can bring you real joy if you unlock its' potential one room at time.
Whether you live in a studio apartment with zones for eating, sleeping & relaxing or you are lucky enough to have a 4 bedroom house with lots of space inside and out, it is not the space you occupy but what you do with it that matters.
So here are my top tips for improving your wellbeing one room at a time…
you don't need to be Delia, Nadia or Mary to pull off joy in the kitchen. There are some simple steps to bringing more joy to the most used room in the home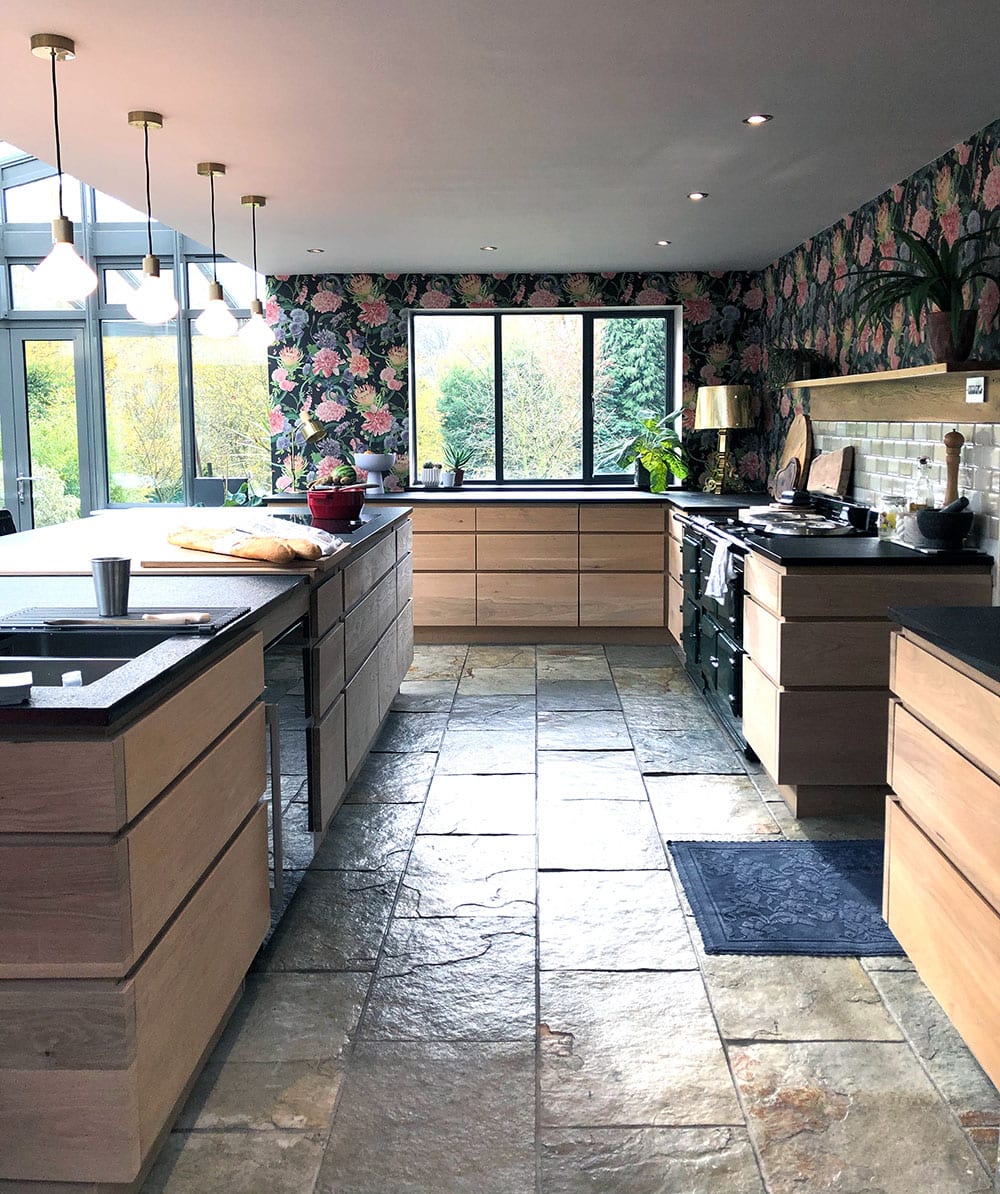 Clean & organise your fridge. You knew it was coming but believe me when I tell you the joy of opening a clean and organised fridge is up there with fresh flowers & cold chocolate! Removing the slimy, forgotten cucumbers from the back of the fridge is a great starting point then line those salad drawers with kitchen paper to absorb future slime. Next put your neglected plastic containers to good use and decant as much as possible. Even a bowl of grapes in a pretty cereal bowl makes a fridge look so much smarter. And absolutely no open cans (or half packets of dog food if my husband is reading!)
Lay the table-this is a top stylist's trick. When do you ever see a magazine shoot with an empty table? How much more inviting does that table look when laid? If you have a breakfast bar as your kitchen table or even a tray for your knee – lay it. Having a ready laid table not only gives you one less job to do at tea time but will always look so much more appealing and there is less space for people to dump keys,loose change or the mail.
Make a breakfast station. This could be on a shelf, in a cupboard or bring a little side table in from another part of the house. This is a cute way of making mornings more pleasant and you can pretend you are living the hotel life. Simply lining up the cereal boxes with a little jug for milk, make up a chopping board with bread, butter, jam, marmalade and your prettiest side plates. Alternatively push the boat out and pop seeds, nuts & fruits into little nibble bowls onto a tray, ready to top your porridge or yoghurt in the morning.
Fill glass jars and jugs with lemons, limes & tangerines. Single colour fruit displays are a cheap styling trick for your kitchen worktop and you will be never short of a slice for your G&T!
This is the easiest place to inject comfort and cosiness but have you considered?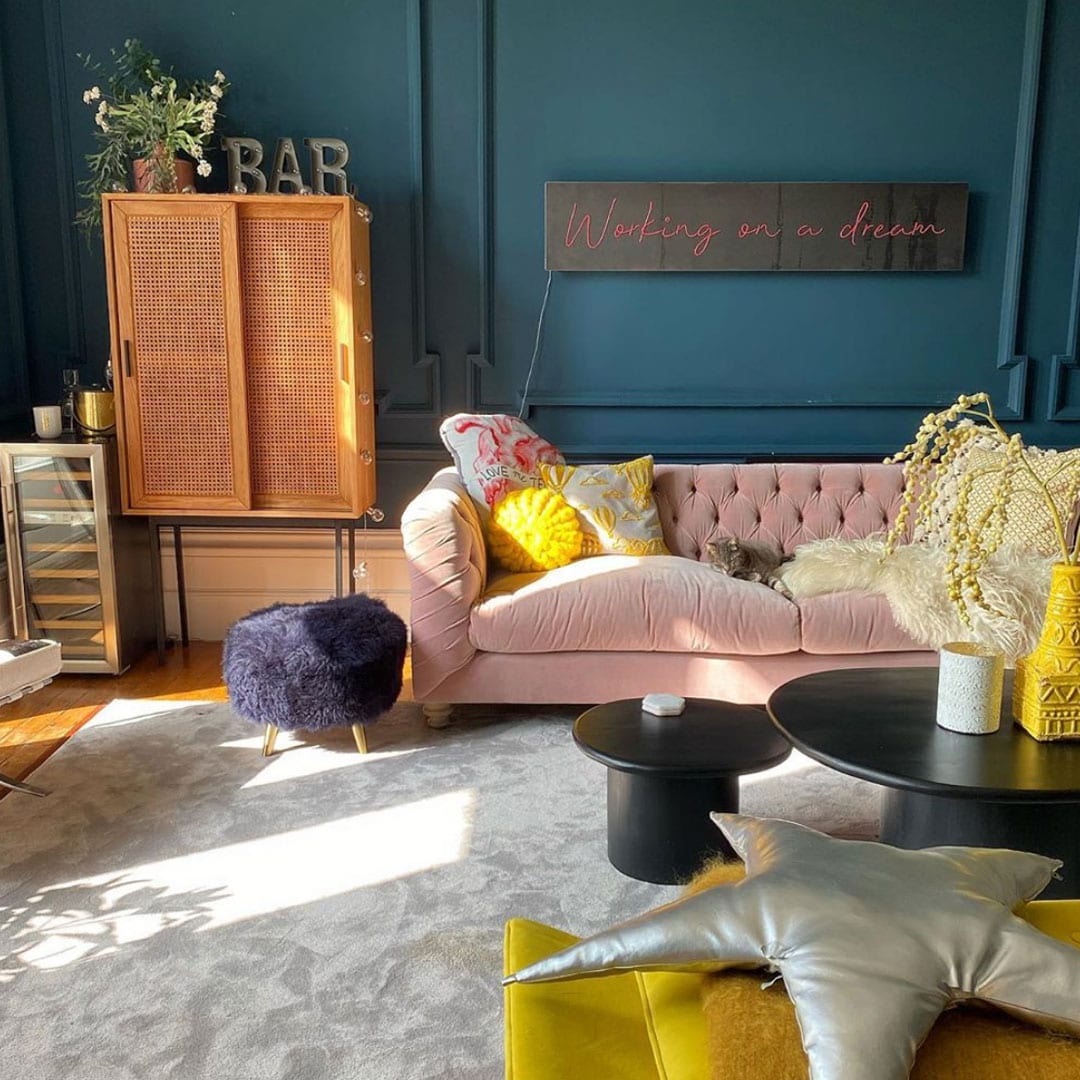 Having a furniture shuffle. Move everything out of the room and start again. A change of layout can make a room feel so very different. Consider turning a chair to look out of a window for a new view.
String some twinkly fairy lights in one corner to create an inviting reading nook (fairy lights are not just for Christmas).
Bring in the blanket from the end of your bed and fold it onto one arm of the sofa ready for you to snuggle up into.
Paint the ceiling in a darker shade. This is a slightly more drastic and permanent move but it is will instantly make the space feel more enticing and cosy- I promise!
The bedroom so often overlooked as the place we simply sleep but as they are often located in the quietest part of your home they lend themselves perfectly to improving your wellbeing.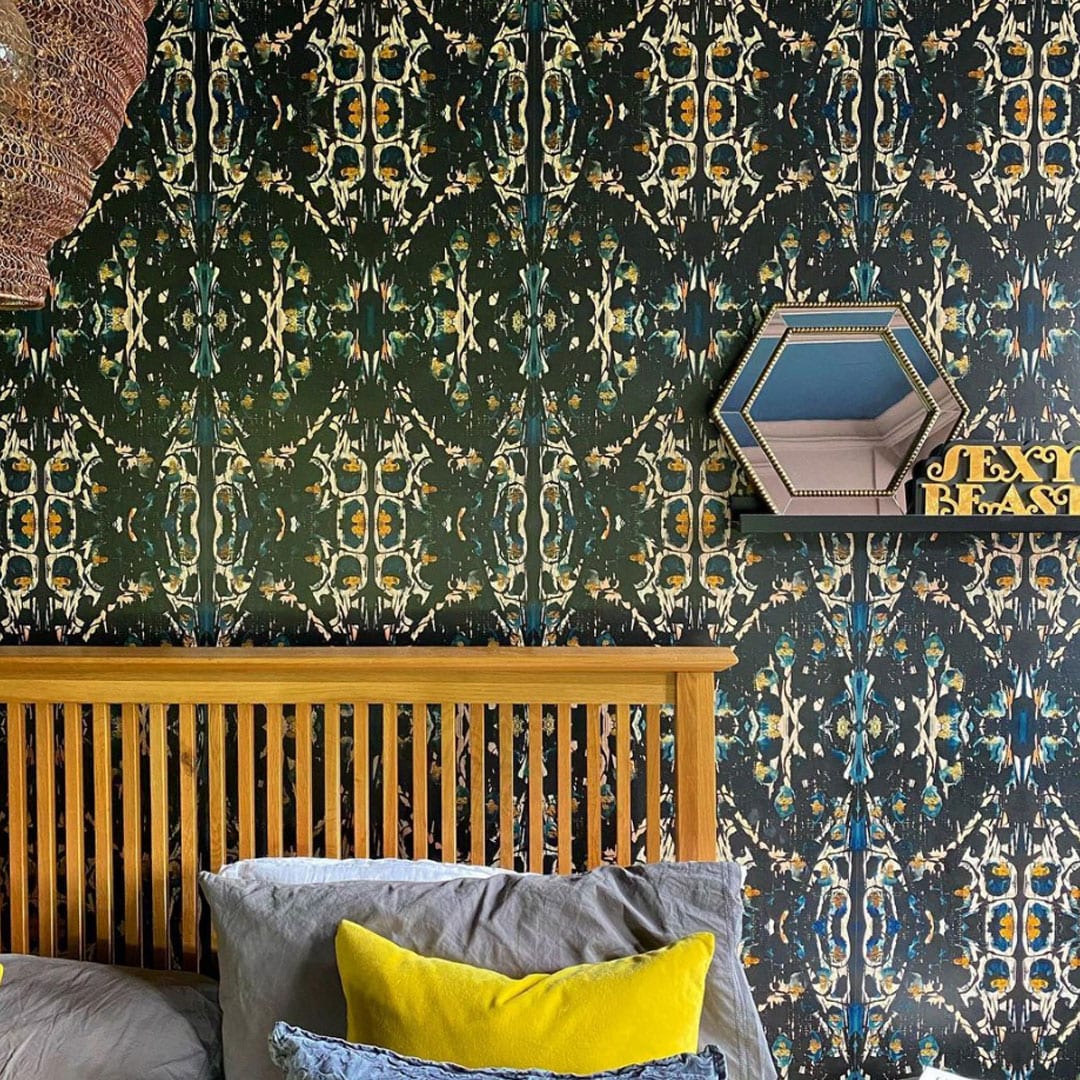 Make your bed- it sounds so simple but making your bed will begin your day in a positive manner. Stack your pillows upright rather than laying them flat for hotel vibes and consider folding back the top of your duvet and tucking it in under the mattress.
Open your window- all year round have your window slightly ajar if possible. The fresh air will help you sleep more soundly and the cool breeze will make you sink more deeply under the covers.
Pull in a chair for a quiet reading spot or somewhere to escape to for some timeout.
Consider lighting- overhead lights in bedrooms should be BANNED. Not only are they supremely unflattering but they do nothing for creating a restful and peaceful environment. Think wall lights, table lamps and even candlelight if you are feeling very decadent!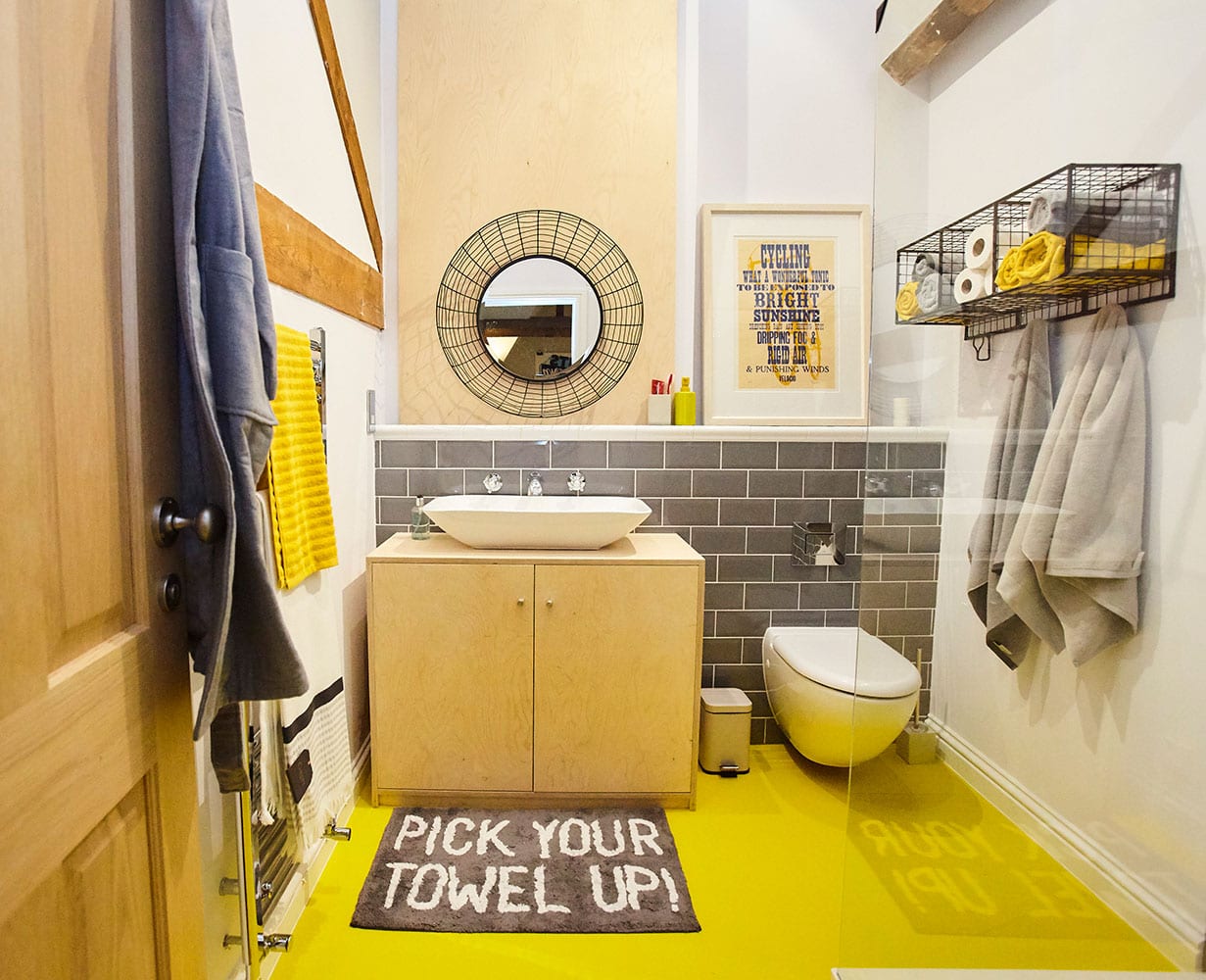 From the tiniest shower room to the grandest bathroom with roll top bath there are some simple tricks to achieve a spa-like atmosphere and improve your wellbeing.
Freshly washed, ideally line dried & folded towels stacked next to the bath, rolled in a basket or sat on a shelf make a home bathroom look next level. The folding trick is to fold lengthways always keeping the edges to the inside.
Candles in the bathroom, ideally scented, mean you can switch out the lights and immerse yourself in the calm twinkling ambience. Consider a small fragranced candle can go a long way in this small space so just opt for one small smelly number along with as many tealights as you can be bothered to light.
Start refilling. Not only is refilling much better for the environment but the brown refill bottles look so much more stylish in your bathroom. Invest in a label maker and you will never look back and no one need ever know the contents were from the clearance section!
Introduce greenery. In the world of interiors, designers talk of biophilic design which put simply is about connecting people and nature. Not surprisingly this is thought to boost mood and wellbeing as well as increase productivity. So get planting… if you are tight on space consider hanging plants like the humble spider plant which will even sprout endless baby spiders (spiderettes) which you can propagate simply in water.
So there you have it. A room by room guide to improving your wellbeing in your home. It doesn't have to cost lots of money, it is about rethinking the space, repurposing regular household items and embracing a calm and cosy ambience. Joy is waiting for you right now in your home and if you are anything like me the real joy will be in the process of getting there. Enjoy!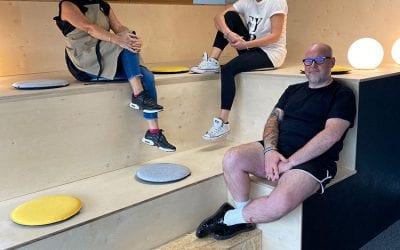 Well I don't know about you but when I saw that Offices were going to be project 2 I was surprised. It seemed, and indeed was, a massive step up from a single room in a show home.The brief was delivered to us part way through the filming of week 1 and so we all...