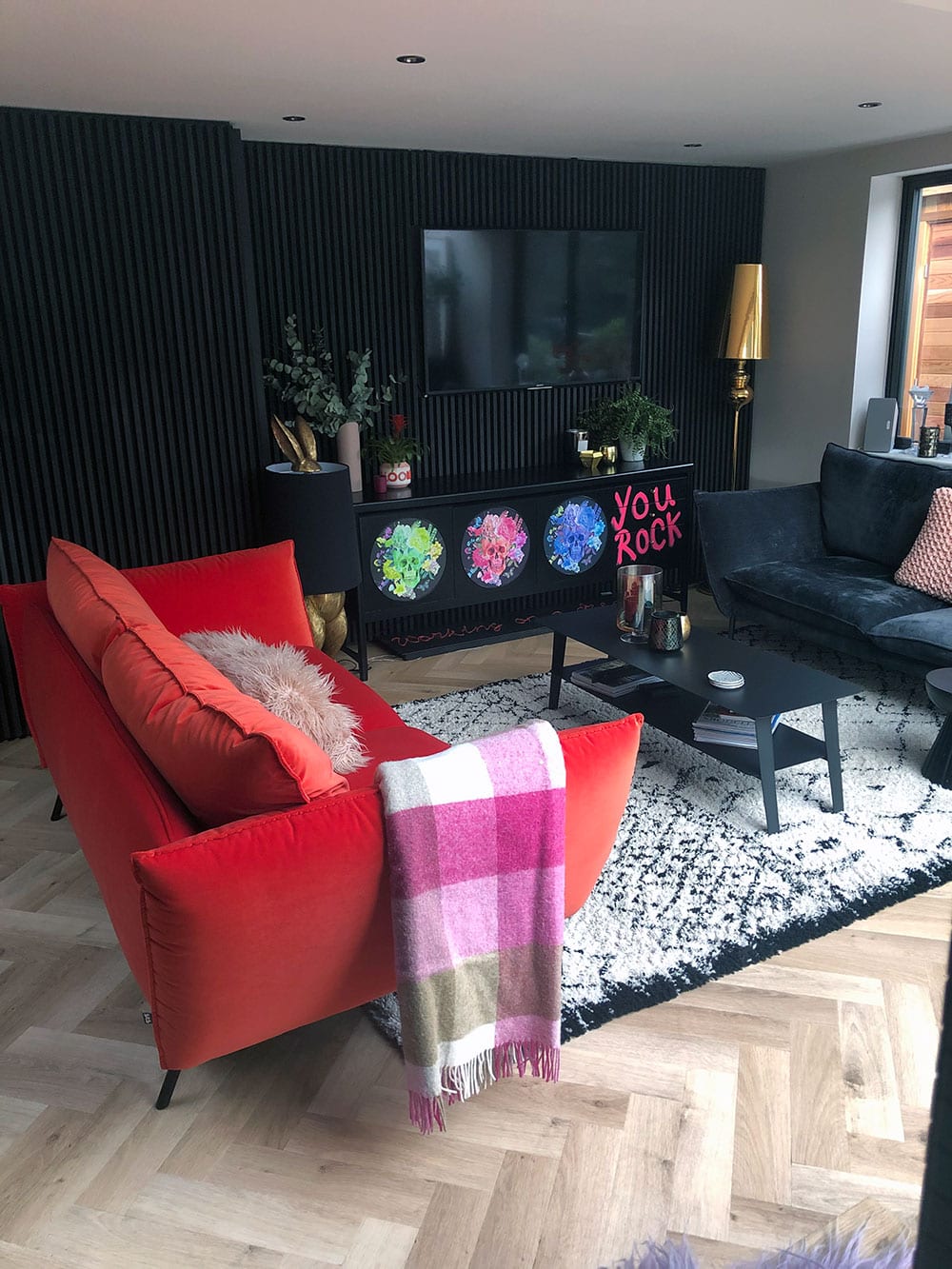 Make your home more joyful
If 2020 was the year of lockdowns and social distancing then 2021 should be the year of hope and joy. We have all spent an increasing amount of time at home over the last year- working, playing, relaxing within the same walls with the same people. Perhaps you have a list of home projects you would like to work on as a result of getting to know your home better? Now, more than ever, we need to unlock the potential of our homes and make them work hard for us.
There are some simple steps to increase your sense of joy in your home. This is not the kind of Marie Kondo joy that asks you to bid farewell to your much loved 20yr old Take That t-shirt but instead a fresh look at ways to inject some fun and energy back into your home.
Your joy is massively impacted by good quality sleep, or lack thereof. Prioritise your bedroom and the sanctuary it can provide for you.
Consider some new bedding in soft linen for a low maintenance stylish upgrade. If the hotel vibe is more attractive to you keep it white and crisp for the New Year. Whichever your preference layer up with blankets and different sized cushions – you can have some fun with cushion choices here.
Rethink the lighting in your bedroom with the introduction of table lamps, fairy lights and swapping those bright white bulbs for warmer tones.
Ditch the TV and charging points, leave your phone and bring in an old fashioned radio or record player for some gentle bedtime tunes before bedtime.
Consider blackout blinds which can be a simple roller blind hidden behind more striking dress curtains. A dark bedroom will aid your sleep and keep you dreaming until the alarm rings.
Stay hydrated at bedtime and bring a beautiful tray with some fresh cucumber / mint water in a glass jug to your bedside table.
I think we all became much more familiar with our kitchens over 2020 so make this a focus for a New Year change. Consider ways to freshen up this very busy space and give yourself new energy for fresh recipes.
Bring in some plants. Make like Jamie and plant up herbs in old tins for your windowsill or introduce some succulents who will love the kitchen environment and are relatively low maintenance. Biophilic design refers to the relationship between people and nature and its positive impact on our wellbeing so don't forget to keep them and you watered!
Create an Instagrammable fridge. Following a big clean and ditching those endless jars of chutneys and pesto lurking at the back, styling your fridge will give you daily joy. Decant food from ugly supermarket packaging into pretty bowls and glass jars and even consider prepping some fruit and veg for quick healthy snacks. Now would be a great time to make the move to refills and ditch plastic from your kitchen all together.
If a healthy diet is on the New Year wish list- make it easy and stylish by preparing ahead. Creating a hotel-style breakfast bar with kilner jars for nuts and seeds and stylish jugs for milk and juice is super easy and has the added advantage of not having to prep breakfast for the whole family- they can simply pop to the breakfast bar and help themselves!
Perhaps we are a little way of partying but now is a great time to prepare for guests in your home again. Whether it is coffee and cake or a full blown dinner party you are looking forward to, why not start now to prepare your home for entertaining once again?
How is your dinner service looking? Now is a great time to scour the internet for some lovely vintage crockery to add to white basics. Vintage mixed glassware will elevate your table and why not consider some fun and quirky accessories to make your guests smile.
How about a furniture shuffle? Pop a couple of chairs with a side table into a window for impromptu coffee dates. Don't forget to lay the table- cups & saucers, milk jug & a single flower in a small bud vase.
Create a home bar… maybe you are having a dry month but a home bar does not have to be an alcohol only zone. You also don't need lots of space- just a spare corner or even clear a shelf. It is an opportunity to get your styling hat on- think beautiful glasses, quirky ice bucket, pretty bottles of tonics & cordials. Then always something metallic, something mirrored, a small plant and some fairy lights and you are good to go.
Set yourself a project – it doesn't have to be anything too big but equally don't underestimate what you can achieve with a bit of planning.
Start with the planning. Mood boards are great fun- take photos of the room/ space / item you wish to work on and layer up with magazine cut-outs, paint samples and some foliage to start building a picture of what your project will look like.
Try wallpapering- it is surprisingly easy to hang wallpaper so do not be afraid and there are some incredibly stylish designs for a very reasonable price. Why not start small and put a bold and colourful paper behind some shelves or to line a cupboard? If you are really nervous there are some great vinyls available which you can simply cut,peel & stick.
There is little more satisfying than a freshly painted room. Some of the interior trends you could consider include colour blocking which can be achieved with a small tin of paint and some masking tape. Alternatively consider painting your doors in a bold contrasting colour so you smile every time you pass through.
So there you have it – some simple ideas for bringing more joy into your home for the New Year and in turn improving your wellbeing. There are no rules, just give it a go and enjoy the process.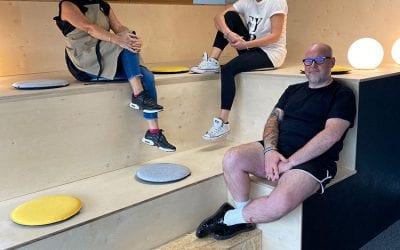 Well I don't know about you but when I saw that Offices were going to be project 2 I was surprised. It seemed, and indeed was, a massive step up from a single room in a show home.The brief was delivered to us part way through the filming of week 1 and so we all...