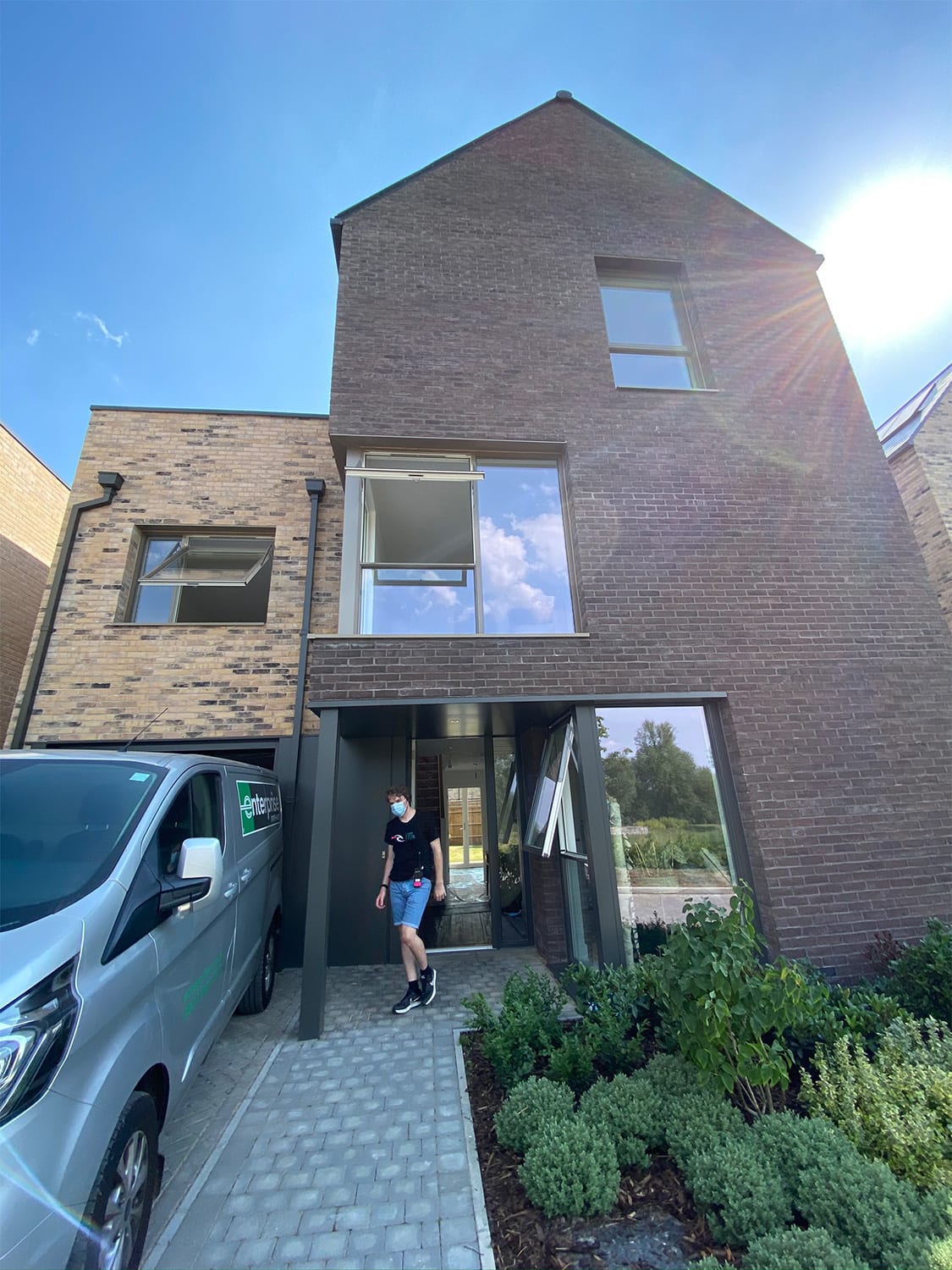 So the moment I had been waiting for – Episode 1 of Interior Design Masters. There were lots of guesses between the family about what the first challenge would be and I re-watched series 1 looking for any clues or insights of what to expect. Finally it dropped into my inbox- the brief for Episode 1…SHOW HOMES!
Not just any show homes either. These were £1million show homes in Oxford for aspirational homeowners overlooking a small lake and with a very contemporary, luxury vibe. My brief for the master bedroom referred to aspirational, contemporary, sumptuous, luxurious & exclusive. The budget was £1500 and we had just 1 week to design, source & buy and then only 2 days to install our scheme. All this whilst on camera for the first time and being interrupted (happily) by the very funny & entertaining Alan Carr asking about flat pack furniture & paint colours!
I started where I always start with a Pinterest scroll. I had in the back of my mind a vague colour palette that I was keen to use and started from there… it never takes long to stumble across a picture that just captures my imagination. In this case it was a stunning image of the Vogue café in pink. It was this beautiful combination of faded pink with black that caught my eye and created the catalyst for my scheme.
Following the vision board, I moved onto a more focussed mood board and settled on a 'sophisticated scandi' vibe (although not sure now that was the right name or description) with plenty of black accents and some beautiful warm terracotta tones too.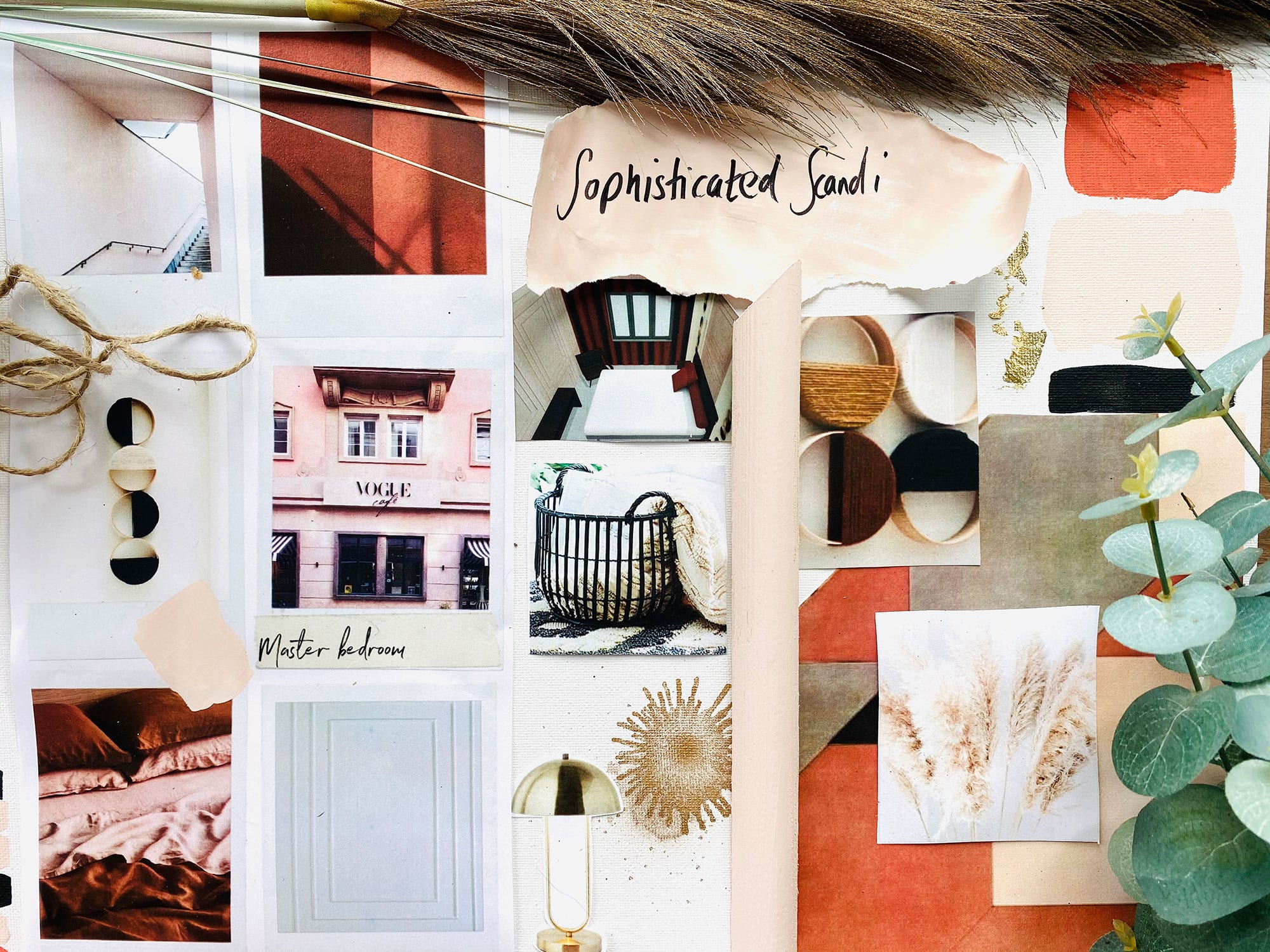 Next up sourcing, layout planning & filling the van!! It was 2020 (the year the world paused) so sourcing things on a budget with a very tight deadline was incredibly challenging. There were lots of issues with delayed deliveries and my usual favourite shops being low on stock. The budget was £1500 and not a single solitary screw is allowed to escape the budget spreadsheet. There is a whole team of production designers who kept a very close eye on our schemes, our ambitions & our budgets.
After stretching the pennies as far as it they would possibly go, which included trips to collect bargain eBay purchases, lots of Argos collections and scouring of the supermarkets' homeware collections, I was as ready as I was ever going to be. I had not allowed myself to think too much about leaving the children for over a week and so was massively underprepared for the huge emotion I felt as I set off. The girls held on slightly longer than normal with their goodbye hugs and stuffed good luck cards and notes into my hand. Zeb sobbed at the bottom of the drive – it was very tempting to call the Producers and say "forget it – I can't do it after all!"
After a lonely night in a Holiday Inn off a ring road in London it was day 1 in studio –  I will save that experience for another post. So onwards to Oxford for project 1- the show homes.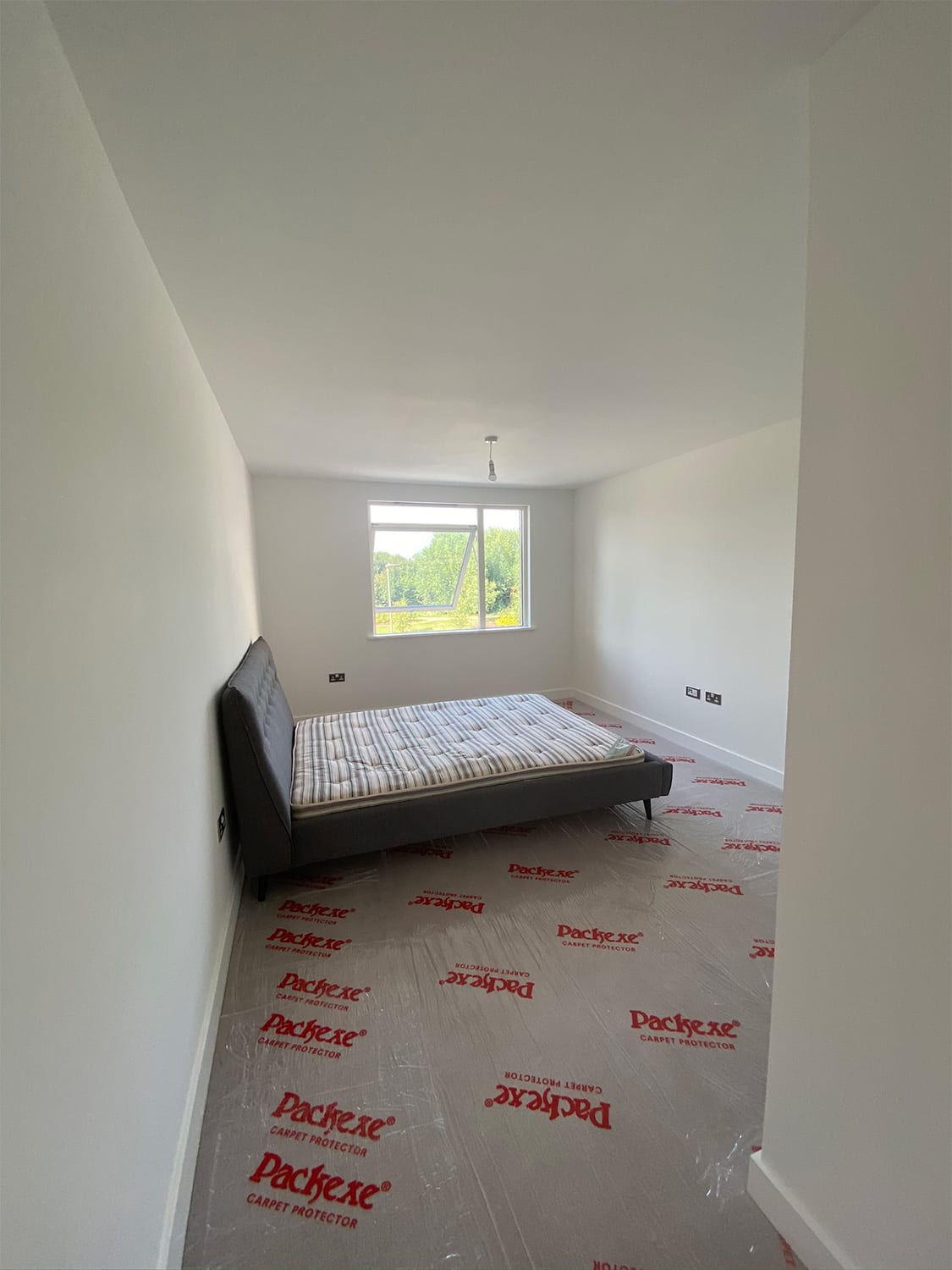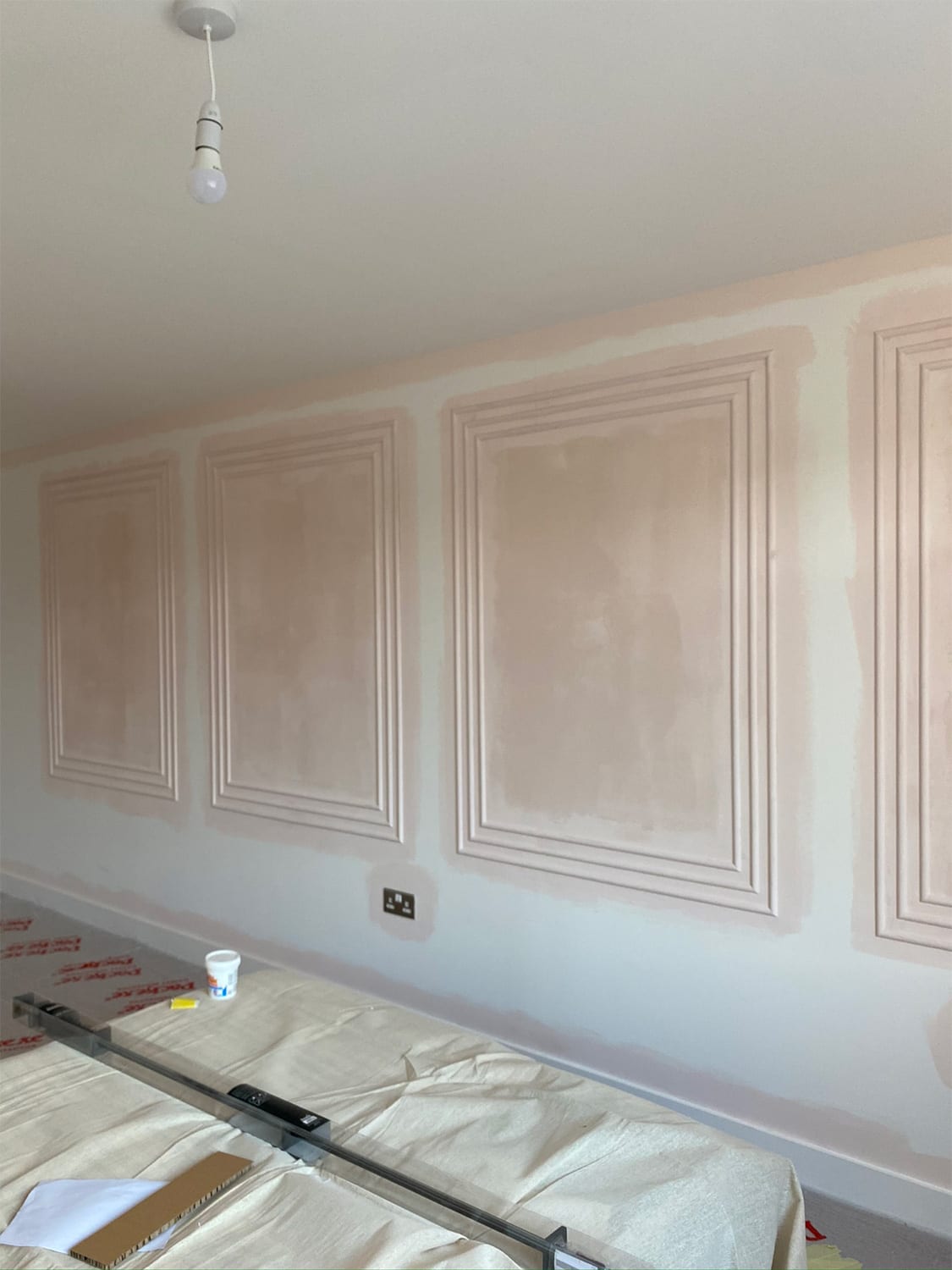 Once we had overcome the 35 degree heat and the fact that Alan Carr would follow our every move for the next week alongside a camera team, it was all systems go. Once I began the install alongside my awesome Queen of Calm partner – Micaela, I was in my comfort zone.
I was grateful to my planning and the fact that the vision of my room was so firmly fixed inside my mind as the scheme started to unfold. We had one decorator and one joiner across the two days and both were incredible. They were both used to working in a TV makeover show environment so were not at all fazed by the whole process. When my pink paint was a bit too pink it was no drama at all and very quickly rectified by the unflappable and talented Boudicca.
I was really happy with the triple layer beading that I added to bring some character to the very bare feature-less walls. This addition to the room was one of the best given the low cost of materials versus maximum impact it had. I will definitely include this again but only on nice flat, straight walls.
The ornate wall panels that were hung either side of the bed were actually garden screens from Screen with Envy and I think they were really effective in creating some drama around the bed. I did consider adding in more but the budget just wouldn't quite stretch to it.
One of my favourite pieces in the room was the dressing table. I found this bargain table in the clearance section at Homesense – it had some damage and a wonky leg. Nothing that some wood glue and then a wee paint job couldn't transform. I applied some black exterior paint and then used gold leaf around the mirror. It created a really sophisticated piece and was an opportunity to showcase some skill.
Styling is one of my favourite parts of the design process so I made sure I left sufficient time to really bring the room to life with some beautiful accessories and plenty of tweaking. The wall of terracotta curtains added drama to the room without being overbearing – these were from La Redoute who have some really fabulous homewares.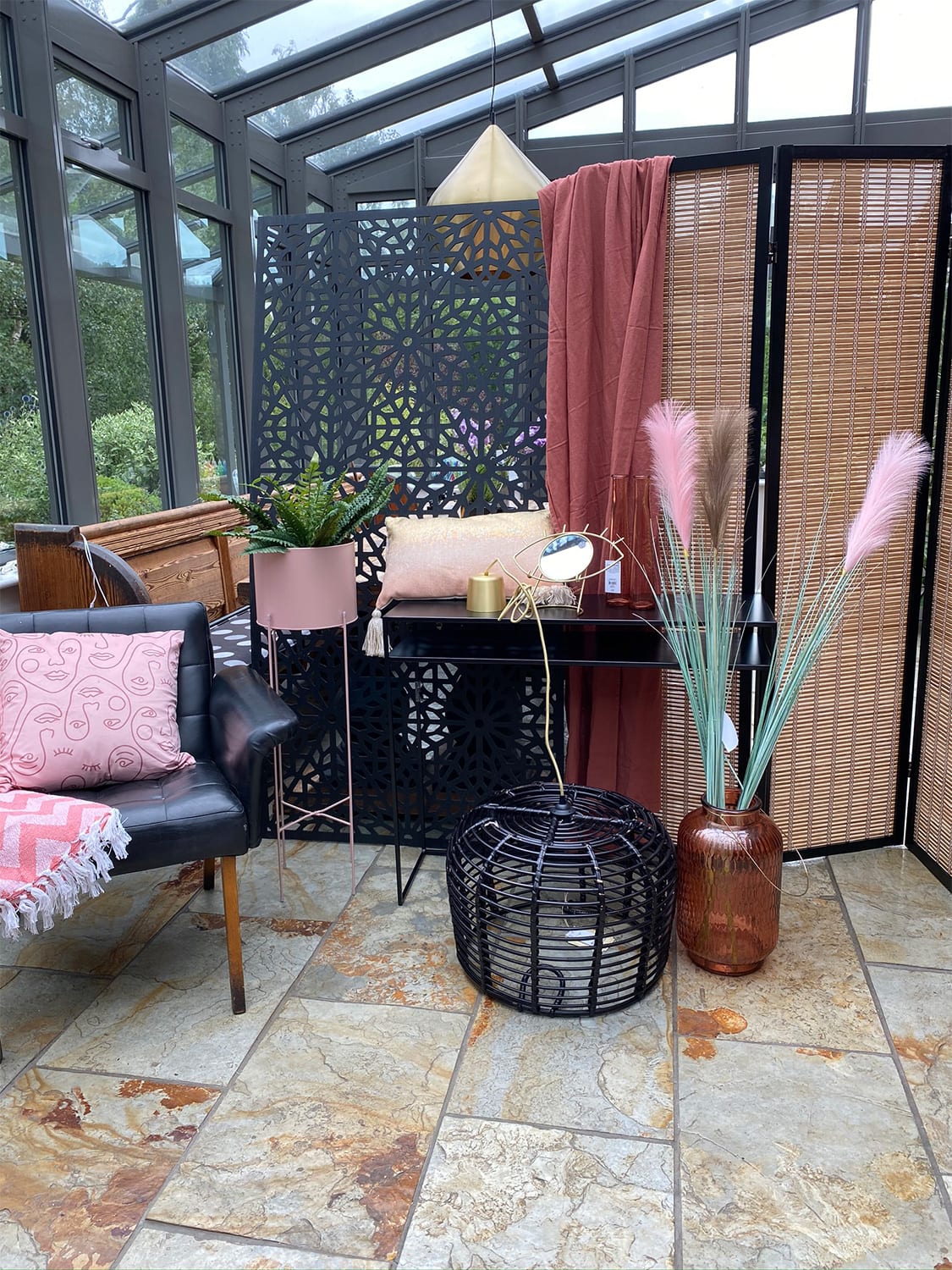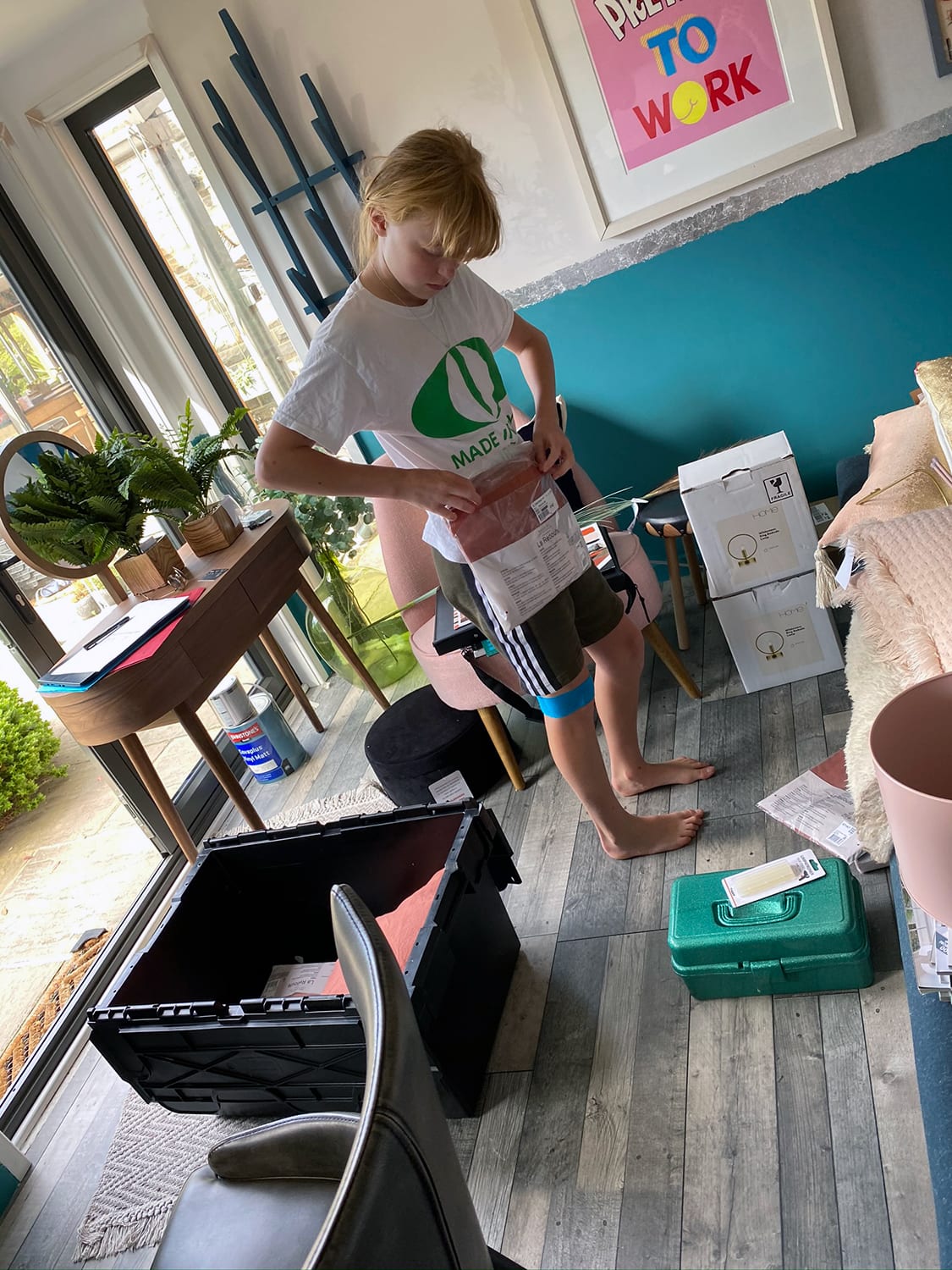 I also loved the lampshade made from a rattan basket and will be using this idea again in future schemes. I really hoped to show that even if you are not a talented artist you can produce creative pieces that can have impact.
Of course I look back and think I wish I had done a bit more but that is a pretty standard reaction for me. In the first episode it was important to find the balance between showcasing skill, creating a room that was on-brief but also letting some of your personality shine through. The biggest takeaway I hope viewers got from Episode 1 is the use of BLACK. I am a huge fan of using black in all of my schemes and actually believe that a room is not complete without a little (or a lot) of black. It is not brave or bold – instead it helps create focus and grounds the other colours you use.
So there we have it – episode 1 in a few hundred words. I have tried to share some of the design detail and the personal journey but check out my Instagram for some more behind the scenes…
Onwards to Episode 2 (thank goodness) and another chance to follow my dreams.
Thanks for reading x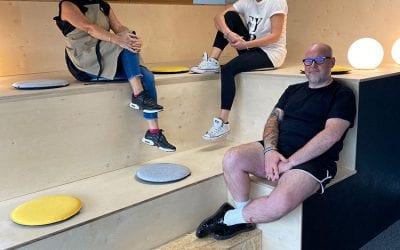 Well I don't know about you but when I saw that Offices were going to be project 2 I was surprised. It seemed, and indeed was, a massive step up from a single room in a show home.The brief was delivered to us part way through the filming of week 1 and so we all...